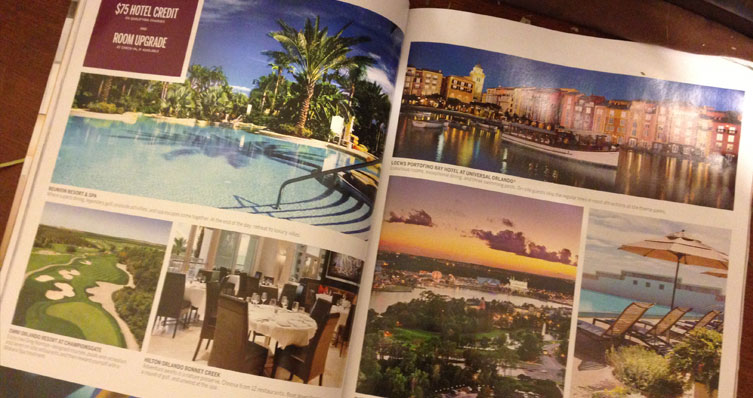 Many of you who have some form of the American Express Gold or Platinum card may have recently received a notice about the American Express Platinum Hotel Collection. Trevor got an e-mail – but I was lucky enough to get the full glossy catalog. And if you haven't seen it yet, I don't know that you're missing a whole lot.
The Hotel Collection offers preferred rates at select hotels around the world and "exclusive" benefits. The exclusive benefits are limited to a $75 hotel credit (on select charges) and a free hotel room upgrade. To receive the benefits, travelers have to book at least two consecutive nights on their American Express card.
Depending on where you're staying, The Hotel Collection might be something you may want to look into for your next trip. With "Preferred" rates, the Hotel Collection could save you some cash. That being said, I personally find that The Hotel Collection is incredibly limited in offerings.
First off, The Hotel Collection is primarily focused on independent, luxury hotels. Frequent travelers will see recognizable names in The Hotel Collection, like Hyatt, Hilton, and Loew's. But these major chains are the exception amongst The Hotel Collection, not the rule. This means that your status may not mean much at these hotels – nor would these bookings count towards your stay requirement. Second, the majority of the hotels are located in the United States, and international offerings are very limited. For example: there are only three provinces served by The Hotel Collection in Canada, and are limited to major cities. And when I tried searching various dates in Munich for 2015 (at both hotels), every search came up "Sold Out."
For the $450 price tag that comes with the American Express Platinum Card, it's my opinion that your best bet remains the Fine Hotels & Resorts. Exclusive to Platinum and Centurion members, the Fine Hotels and Resorts collection is focused on high-end hotels with some decent perks. Back in 2013, I booked a room at the Bellagio in Las Vegas for around $250, and it came with an upgrade, 4 PM check out, and over $100 in food & beverage vouchers for my stay.
In short: I feel like I should expect more from The Hotel Collection. Gold Card members should get some value out of this offering, while Platinum Card members should look at the Fine Hotels & Resorts first. Of course, if you're status running (which, of course you are), then some of this is irrelevant, anyways.
What are your feelings about the Fine Hotels & Resorts collection? High value, or high hype? Let me know your thoughts in the comments!
Ed. Note: No compensation nor incentive was given to mention or link to any product or service in this article. This content is not provided or commissioned by American Express. Opinions expressed here are author's alone, not those of American Express, and have not been reviewed, approved or otherwise endorsed by American Express.