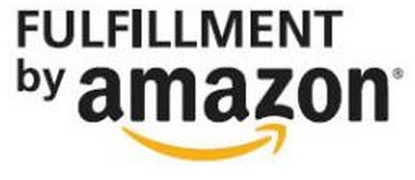 Returns are a fact of life in reselling. Possible reasons include buyer's remorse, a product not meeting a buyer's requirements, defective products, and, yes, I'll say it, fraud.
Rather than talk to the reasons for returns (since, really, you never do know), I thought I'd talk first about Amazon's Return policy, then cover some of the ways you can still extricate some level of value, rather than just taking it as a loss.
Amazon's Return Policy
One of the valuable selling points of Amazon, is that it has a pretty relaxed return policy. I know as a consumer, I will buy stuff via Amazon because I know if its not exactly what I'm looking for, I can just drop it in the mail back to them.
Here's how the return policy reads:
Amazon.com Return Policy

Items shipped from Amazon.com, including Warehouse Deals, can be returned within 30 days of receipt of shipment in most cases. Some products have different policies or requirements associated with them.
Specific to the the statement that some products have different policies, you can find those policies here. You'll note that FBA sellers are held to Amazon.com's policy, which is pretty reasonable.
How Amazon Receives Returns
The best possible option with returns is when they are unopened and Amazon just returns them to your inventory, to be sold to someone else. When that doesn't happen, like when a customer returns a product as defective, then you have to create a removal order.
To do request removal, you'll just hit submit, and then populate your information in the next screen:
Going through the removal request is pretty easy, you populate where you want it sent, it'll give you a "Review and Place Order," and then it'll give you a confirmation.
In that confirmation, you'll see a statement:
You will be charged the per-unit fee shown in Fees for the Return and Disposal of FBA Inventory. Removals can take 10 to 14 business days to pick, pack and ship. You will be billed within 45 days of the removal.
That is kind've vague though, yes, it can take some time to get the products back to you, but as far as the fees, we can do better, as of the date of this post, the fee is $0.50 per standard sized unit, or $0.60 per oversize units.
After you've submitted the product for removal, you just have to wait, its no fun, believe me, I know, but its all you can do.
What to do once you receive the returned product
So the first thing I always do is check to see if the product has been opened. Usually a product that hasn't been opened wouldn't even make it my way, but, its always good to check. Then I'll go about determining it's condition. There are some that you'll know right away that it isn't resellable. In those cases, if it looks like a true product defect, I might consider taking back to the store I purchased it from, or have to accept it as a total loss.
More often though, the answer is somewhere in between, where you can just sell it used-like new, or in a condition that you believe is a true representation of the product's actual condition. For these options you can either continue to do Fulfillment by Amazon, or you can do Seller Fulfilled. Either way, it is additional work, but, might at least allow you to mitigate your losses.