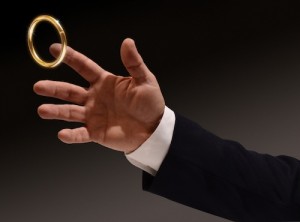 I have learned many lessons in life. I've learned many lessons from my father. But the most important lesson that I've learned from my father, is to always grab the brass ring – the idea that if there's an opportunity, you need to grab it, because you don't know when you'll have that opportunity again. Many of my posts on this blog are my way of sharing those "brass rings" if you will.
There are some pretty amazing opportunities that we get to see, so much that in some cases, they are on a regular basis. Whether it's a $500 roundtrip fare to Europe in summer, a $500 roundtrip fare to Asia anytime, or some of the rather phenomenal experiences available through redeeming miles, there are certainly a great many of brass rings to reach out and grab.
Decision Point
So how do you decide if something is a brass ring or not? I can't answer that, but I can offer you my own personal experiences.
It was June, 2010. My wife and I had just gotten back from our first Round the World Trip (in all fairness, I don't think we've done one since, usually we transit Europe or the Middle East), and we were traveled out. I happened to see a United Twitter fare – $725 round trip to Sydney from Washington-Dulles. We couldn't pass it up, it truly was a brass ring opportunity – we still haven't returned to Australia (and actually left the airport). It turned into an 80 hour trip on the ground, we left Wednesday after work, and I was back at work at an 8am meeting the following Tuesday. The jetlag lasted two days, the memories have lasted 4 years and I anticipate they will truly last a life time.
Considerations
Obviously the first consideration is whether or not one can afford a brass ring opportunity. My general principle is to have a nest-egg. Not just a 401(k), but also an Emergency Fund, and a Travel Fund. I'm horrible, in that nine times out of ten, I don't pull from the Travel Fund. But when I see a brass ring opportunity, I always look to the Travel Fund. If what is in there is sufficient, it's a no brainer. Of course I have to consider vacation time from work and coverage for our awesome whippet Indiana, but taking the cost side out of consideration is very helpful in the decision making.
How to find the "brass rings"
This is perhaps the hardest part of this post. The easiest answer is – if you have miles, its finding availability, which is easy if you are flexible. I've done an incredible amount of travel on miles, merely because we are flexible. If you aren't flexible, you still have some choice with miles and points. Alternatively, if you're looking for something like my $725 fare to Australia, I'd recommend you keep an eye on The Flight Deal, Flight Fishing, and check ITA Matrix in your spare time. There are other places, like FlyerTalk's Mileage Run deals, and there are various Saverocity Forums as well. I also follow Holiday Pirates, but that is more a niche that I've seldom been able to take advantage of, perhaps because I'm not based in Europe.
Finally, Twitter is your best tool for many, if not all of these sources. Each of the stand alone websites I've identified above, have Twitter handles that I follow daily, if not hourly. After all, it really is about finding, and grabbing that brass ring, right?
I hope you too have the opportunity to grab the brass ring. I encourage you to share your brass ring stories in the comments!