This is part of our Thanksgiving Round the World trip, you can find my initial thoughts / intro here, Flying All Nippon Airways Square Class, Flying All Nippon Airways Business Class, The Grand Hyatt Tokyo review, Touring the Tsukiji Fish Market in Tokyo, Japan, Dueling Alliance Lounges at Tokyo-Haneda Airport, Visiting the Great Wall, The Grand Hyatt Beijing, and the Hyatt Regency Mainz.
Introduction
I had "fought" with United to add an extended layover (23 hours) in Frankfurt on the way home (and learned some important lessons). I had been wanting to visit the Christmas Markets for at least a year, since I saw Wandering Aramean's post on his visit, and thought this to be the best opportunity to make it happen this year. We stayed at the Hyatt Regency Mainz, which we enjoyed as well. From our limited experience, it felt like a small European town, which was really refreshing after Tokyo and Beijing.
Strolling along the Rhine
One of the beauties of Mainz is that it is on the Rhine River. Even though it was fairly cold for our only day there, we enjoyed a relaxing walk along a park that parallels Rheinstraβe and the Rhine River. There were also a handful of sculptures in the park that added to the quaintness.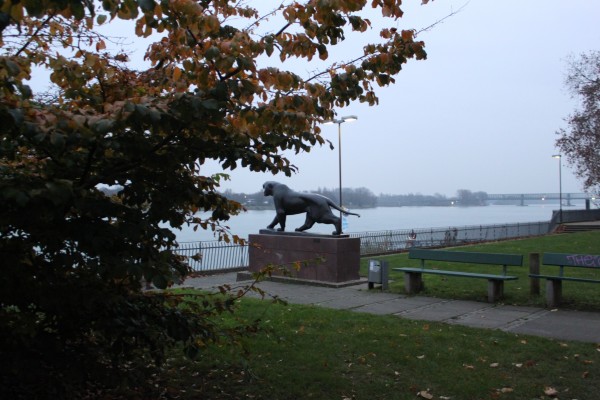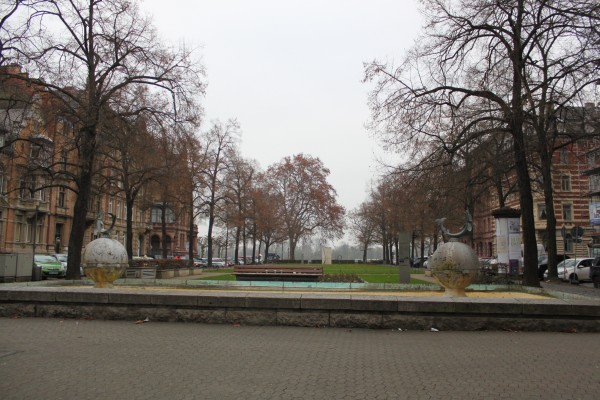 The Christmas Markets
The markets are in the center of town, around the old Cathedral of St. Martin.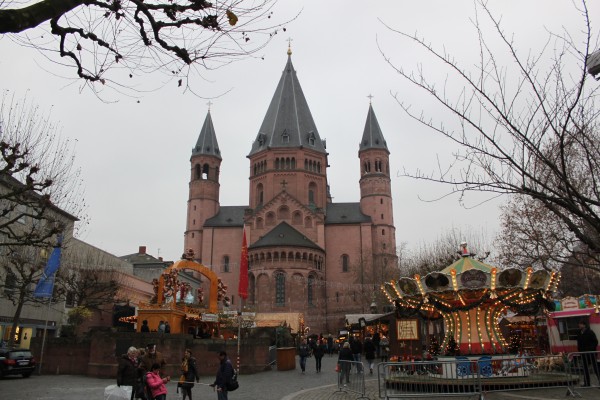 It looked small from our approach but it was actually pretty sizeable, just check the layout below.
Of course the best part was the glühwein (mulled wine)…
….and the food
Something that struck me though, was that as darkness took over, it became more and more clear – this wasn't tourists coming, this felt more like locals meeting out in the (increasingly) cold evening to enjoy each others company and some glühwein. That's perhaps my lasting memory of our short visit, and why I very much want to go back.