Administrator
Staff member
Post by Allison, originally found on Saverocity.com/trips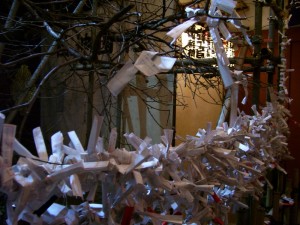 Matt and I have both been feeling very grateful for all the amazing opportunities that have been presented to us over the past year. The travel has been plentiful, the food has added a few pounds onto each of us, and there are no signs of stopping on any of these fronts.
Here are some of "My Favorite Things" from 2013, and while I'm no Oprah, I hope these inspire you the same way they inspired me.
Best Boozy Break
- Nashville, TN.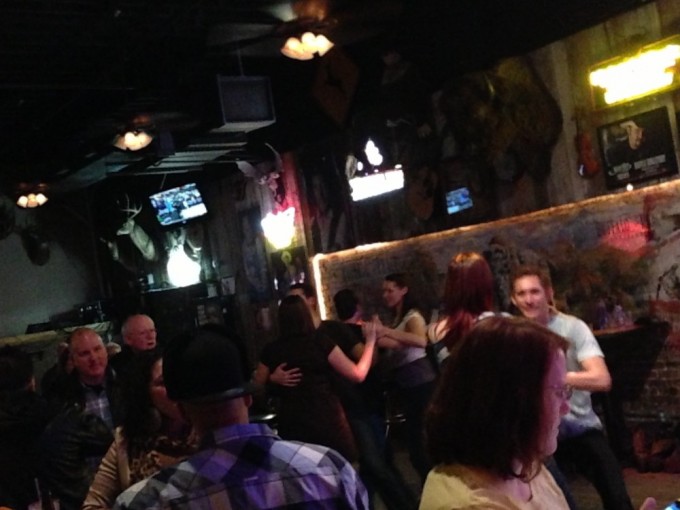 Swing dancers at Whiskey Bent Saloon
I LOVE a good Bourbon, and Tennessee has an abundance of riches. As with any other consumables, time and place influences taste, and Nashville provides the perfect ambiance to enjoy the beautiful brown tipples. Think you don't like country music? Cradle a glass of anything while the singer/songrwriters croon and I'm pretty sure you'll change your mind. Downtown vibe not your thing? Drive further afield through the Natchez Trace Parkway toward Natchez Vineyard's "Nashville Uncorked" and find surprisingly good wines to pair with your tunes (here, more Stevie Nicks than Leann Rimes). Oh, and have I mentioned that I love Bourbon? Click
Nashville Trip Report LINK
for full report.
Most delicious single glass of wine
- At
Il Vinaccio
,
Porto Romana
. Milan, Italy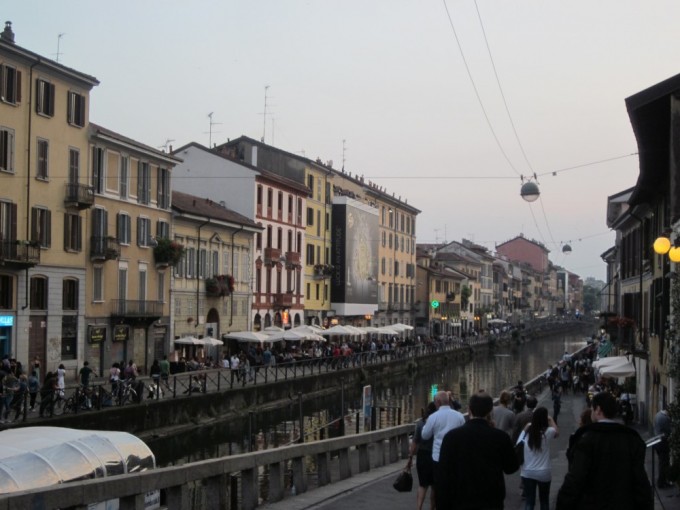 The myriad open-air entertainment options lining the canal
Technically speaking, the
Tenuta Rapitala 'Nuhar' Nero d'Avola – Pinot Nero
was spicy with just the right amount of pepper, and quickly opened with each beautifully velvety sip. But this glass was about more than what was in it.
Il Vinaccio
sells the bottles very close to cost with no corkage fee, and you can happily while away the late afternoon into early (or late) evening sitting by the canal. If you start to feel snacky, the shop also provides hard boiled eggs, olives, and a plethora of various bites for its patrons. If your drink becomes a meal, round it out with some gelato a few hundred meters away, and revel in
la dolce vita.
One Day in Milan
tell the rest of the story.
Best free Breakfast-
The Conrad, Maldives
.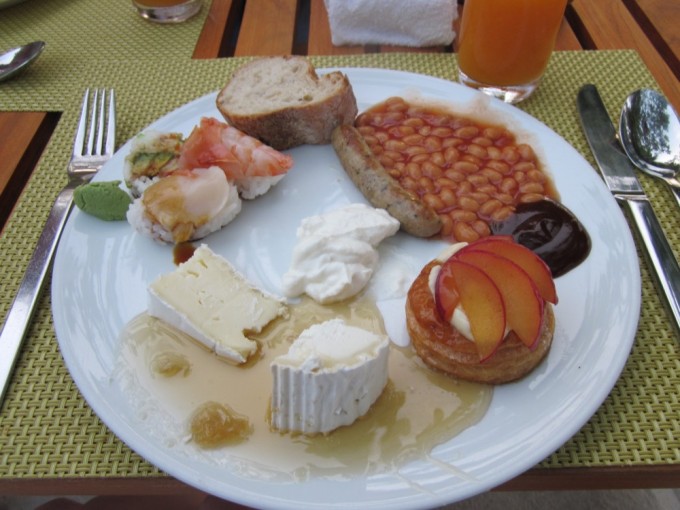 Delicious Breakfast at Atoll Market
It hardly seems fair to compare any of the others to the Conrad, as this hotel is truly a destination in itself. But I can't fairly complete this list without mentioning the Conrad at least once, and this is the appropriate category to do so.
We are both divers, and so much of our holiday was planned around how to see whale sharks and when. Because of the early departures of dive trips, we usually don't make time for breakfast, and instead just grab a banana and some coffee as we hobble to the dive boat. Everything changed at the Conrad. Their Atoll Market offers daily free international breakfasts, which is a very grave understatement. This usually evokes images of some dried out bangers next to flavorless congee, but international here means beautiful french cheeses, honey still on the comb dripping onto fresh baguettes, fresh sushi, and a variety of tropical fruits from the surrounding islands. We got up early every morning to watch the sunrise, the herons stalk their morning meals, and to try a different part of this beautiful breakfast spread. See
Conrad Maldives Review
Most awe-inspiring museum moment-
The Sistine Chapel, Vatican
. Rome, Italy.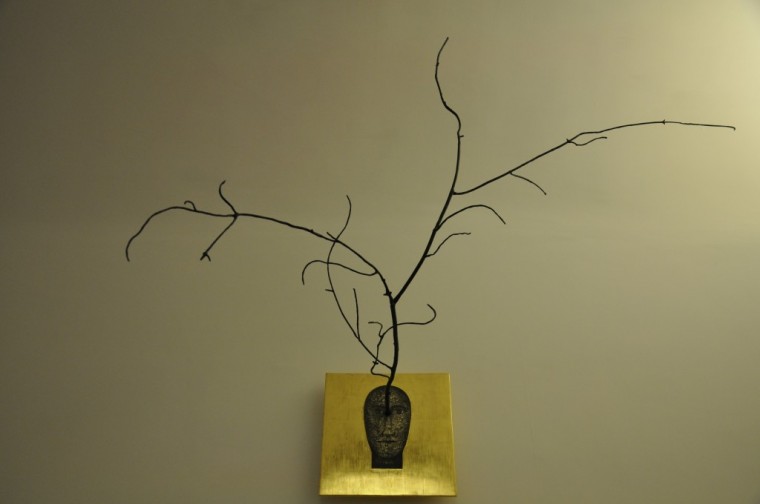 Since no photos are allowed in the Chapel, here is another of my favorites: Mimmo Panadino's Sorgente, 2011
This probably seems obvious to many, but for once, the build-up actually did not do the actuality justice. I am a museum-head. I love looking back through time at how various peoples portrayed their worlds, and often find that the largely unknown pieces speak to me louder than the well-known ones do (Mona Lisa, I'm talking to you). But here, every bit of hype was well deserved. The way the golds pick up the fading Italian sun, the anatomical specificity, and the sheer amount of planning that this masterpiece required truly took my breath away. See the full
Rome Day 1
story here.
Best way to get down and dusty-
Dune Safari, Dubai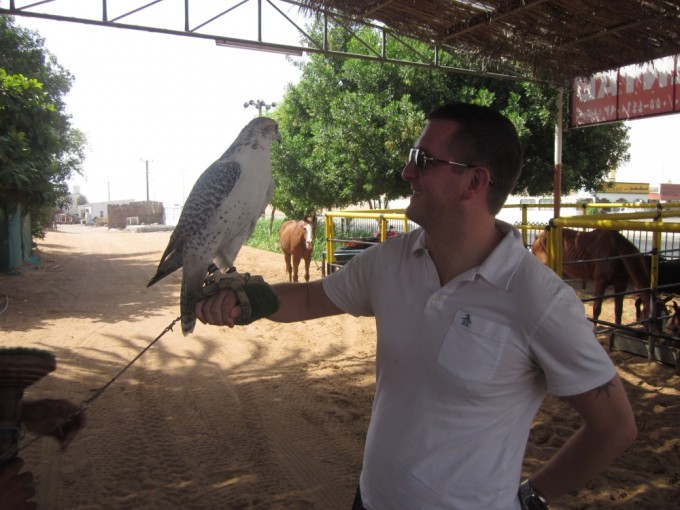 We stopped off before hitting the dunes to prance around with Falcons and steered clear of the grumpy camels
After many meetings and long flights, it's time to let loose. The dune safari includes several add-ons, like riding a camel, holding a falcon, or sand skiing, and could be extended to an evening or nighttime adventure. Matt opted for the morning excursion, dune-bashing his way through the deserts of Dubai, a nice counterpoint to wearing a suit in 100+ degree weather. Matt's
Trip Report – One Day in Dubai
can be found here.
Best way to be entertained for
free
-
The Breakaway, Norwegian Cruise Lines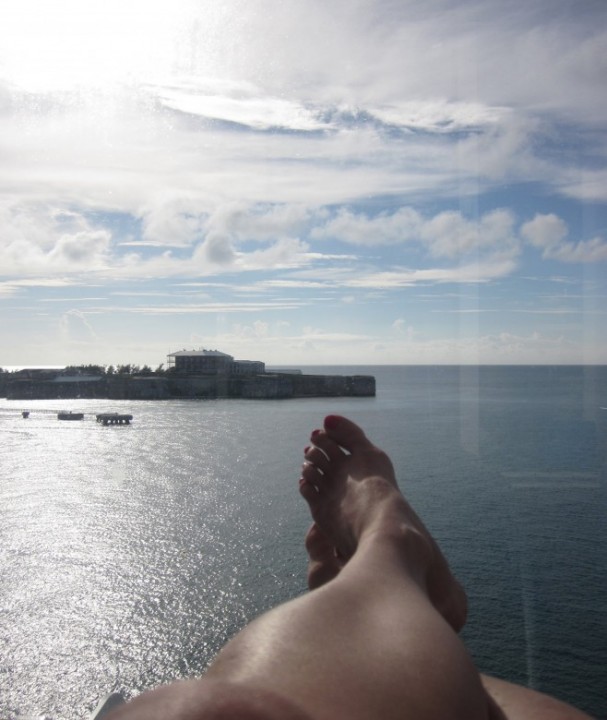 So long, King's Wharf
Many friends and family members tell us "Oh, we're not cruise people". I wasn't either, until I realized how
easy
everything is aboard a cruise ship. Of course, I enjoy getting out and seeing the sights, but there is something to be said for sitting on your bum and reading a good book. When that gets old, NCL ships in particular are breaking ground by offering some top-notch entertainment aboard their ships, comparable to that which we see in our home town of NYC. On the Breakaway, we saw
Burn the Floor, Rock of Ages, Second City Improv Comedy,
and
Cirque du Soleil
shows, the first three multiple times, and usually from the first 5 rows
.
These tickets for two would have cost us somewhere around $700 in NY, more thanwhat we paid for the entire cruise. More about the
7 Days from New York on the Norwegian Breakaway
.
Most beautiful hotel-
Park Hyatt, Milan, Italy.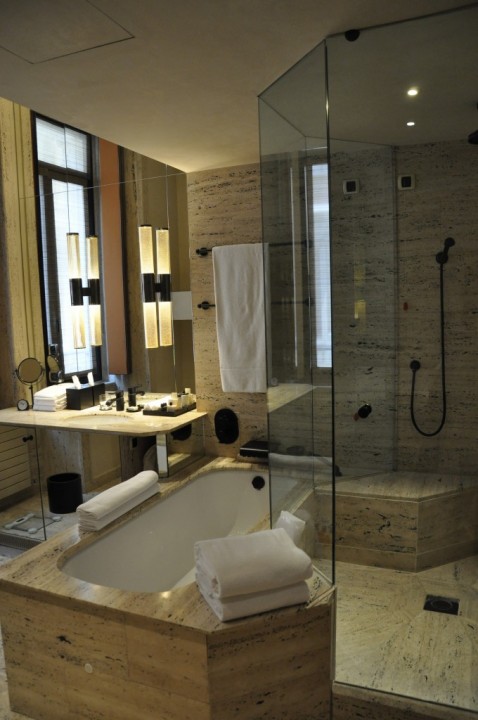 The bathroom of our Park Hyatt Milan Room
Again, putting aside the Conrad Maldives, we loved the Park Hyatt in Milan. The room was surprisingly large for Italy, and they fluffed the room with chocolate caviar, lavender bath sachets and nice terry cloth slippers. It was perfectly located a few few short blocks from the Duomo, allowing us to pop in and pop out easily throughout the day.
Favorite guilty pleasure- E
ating Raclette, throughout Switzerland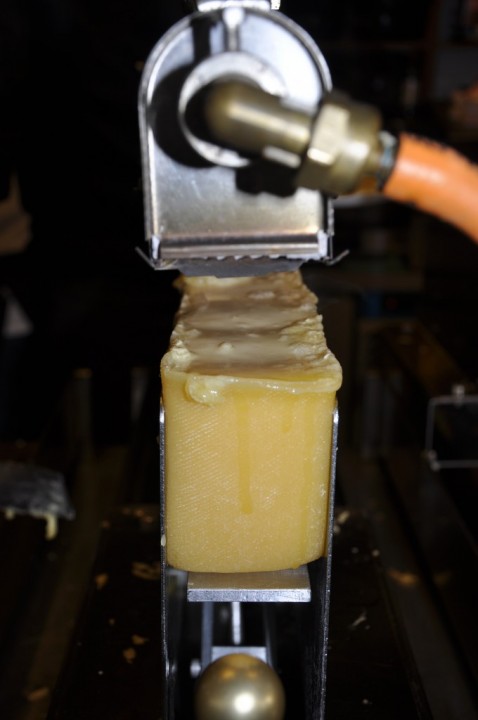 stinky melty cheese
I'll admit it. I'm that girl. The stinkier something is, the more I like it. The first time I smelled the stink of melting Raclette cheese in Zurich's Christmas market, I was hooked. With a distinct blend of feet and mold, that smell pervaded the streets and filled my nose with the lure of molten goodness. How to gild this stinky lily? Put a pickle on it! See
Switzerland 3 cities in 4 days
.
Most surprising upgrade-
The Waldorf Astoria, Panama City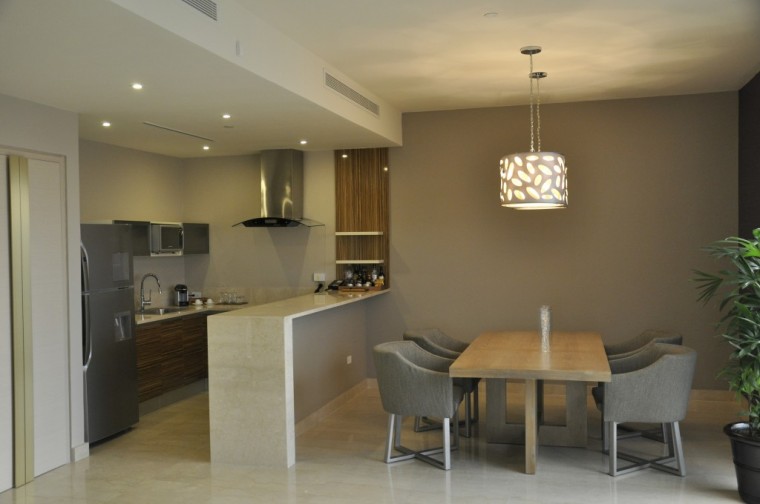 Our top floor living room at the Waldorf Astoria Panama City
The two-level City view suite was an extremely pleasant surprise upgrade, with a full kitchen and dining room, marble bathroom with separate soaking tub, and washer/dryer in the living room. The hotel also provided a complimentary taxi to take us downtown, and the staff's excitement at being able to provide us with the upgrade made it all the more exciting.
Panama and San Juan
trip report has more information about these two cities.
Place I would move to in a heartbeat-
San Juan, Puerto Rico.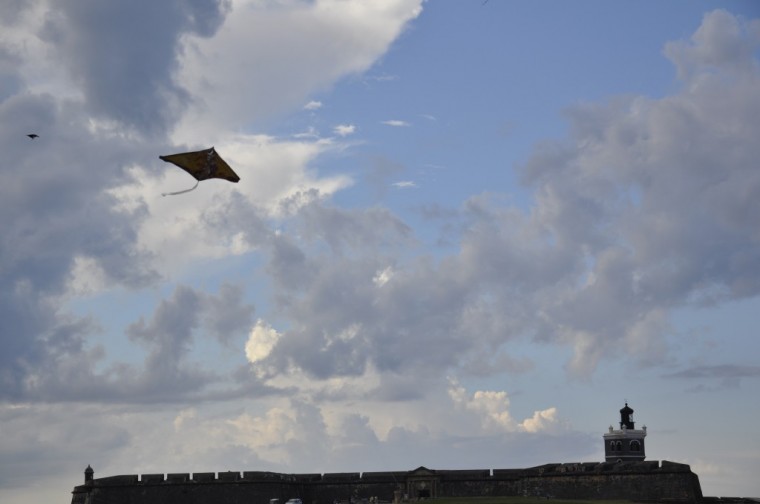 Afternoon Kite flying at El Morrio, by Santa Maria Magdalena de Pazzis cemetery
I have threatened to move to many of the places we visited this year (Nashville, various places in Italy) and have already lived in Tokyo, but the most realistically transferable lifestyle upgrade I can envision is to Puerto Rico. San Juan provides the climate, ease of transition from NY, and the easygoing people that I think would offer an instantly gratifying change. Impromptu dance parties, international or more local food options, and beautiful beaches around every turn are so tempting, I really have to debate the "why nots" as opposed to the "whys".
There they are, some of my top picks from the past year. We have enjoyed these places greatly, and love sharing our experiences with those close to us. Thank you for sharing in our journey as the Saverocity site grows, and best wishes as we all continue to grow in the future!
The post
Top Ten 2013
appeared first on
Trip Reports
.
Continue reading...
Last edited: