Loyal3 is a stock purchase platform that was founded in 2008.  The thing that makes this company worth taking note of is net positive transaction fees for stock acquisition, I am currently testing the scalability of this system. The platform does have quite extensive limitations, but it could still be an interesting part of an overall strategy.
The limitations are as follows:
Purchase Limit of $2500 per month, I have not tested this out to see if it is a per transaction (or stock) purchase limit or a monthly account maximum yet.  It is common thinking to assume it would be per account, but sometimes its good to check….

Stock selection is limited to around 50 companies only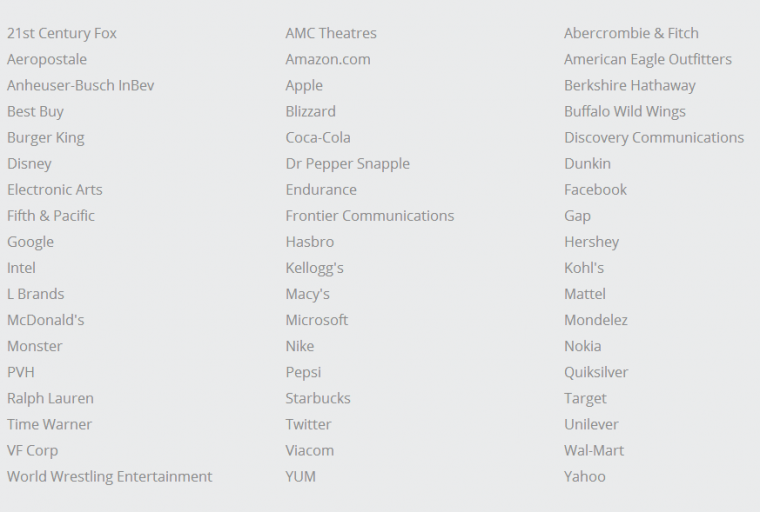 Stocks are bought in Batches (twice a day) to reduce company side transaction fees, so you won't get real time pricing.

The benefits are quite attractive:
Stock Purchases of $10, 25 or $50 can be made via Credit Card, this can be set up for a monthly recurring purchase.  I am currently testing this to see how it posts with my card (cash advances would make this useless, a purchase transaction would make this very interesting)

Fractional Share Ownership – you can buy in from $10 per transaction, so you could buy 0.17% of one share of Apple per month, making it easier to create a diversified portfolio.

Access to IPO offerings
I wasn't sure where to put this, as a positive or negative, my personal feeling is that allowing people access to IPO's at very low entry prices is a hugely negative thing for the consumer and hugely positive for the company with the IPO.  There is massive artificial pricing involved with IPOs from the mosh pit of investing, and it is likely that novice investors will be the ones that get mangled by this.
Ethics
Frankly I don't think it is a good idea to allow more people into the market by lowering boundaries of entry, I know that it sounds somewhat Orwellian to make a decision of access level and control in things like this, but I know from my first experiences with the market in my youth that being able to trade without any real knowledge of what I was doing cost me a lot of money, and lowering the price to trade gets more dumb money into the market, which the sharks will sweep up.  However, smart money can use the characteristics of the Loyal3 program to their advantage.
Risk Management with Loyal3
If we are playing around at the $50 level offsetting risk of ownership with an options play is not viable due to the transaction costs incurred.  However, if this scales up to higher levels it might be worthwhile to start building downside hedging into your plan by acquiring Put Options within a separate account, I would suggest OptionsHouse for this as they offer some of the lowest costs.   Read here for more information on how I use Covered Calls and Put Options to protect my Retirement Account in a tax savvy manner.
The biggest issue we face is purchasing single stocks, with that in mind it would be wiser to buy many of them at the lowest price point than buy just a couple, so if you have a monthly budget of $50 it would be a better decision to split that between five stocks than one, especially if this the only investment that you hold.  I bought into Apple and Berkshire Hathaway as they both made sense to me and my current portfolio, but they may not make sense to you.

Two Things I like about recurring payments
Having a monthly 'set it and forget it' purchase plan without transaction costs is a good way to force a savings plan, some people react well to such things and will reduce their spending around the need to cover their credit card bill.  It is a good way to build up an account over time.  Secondarily, I like that buying monthly creates a dollar cost average on the stock position, so over the course of a year you have bought in 12 times, at different prices, making a nice stable base, which is easier than trying to pick highs and lows.
Using Credit Card points to increase profit
Credit card purchasing is restricted to Mastercard and Visa, so my trusty Fidelity Amex is out, which is a shame since from a mental perspective I like to be able to think pure Cash Back when reviewing this strategy in isolation.  The next best choice for me would be the Barclaycard Arrival since it offers Cash Back for Travel specific needs at 2.2% (that is my affiliate link).
I am waiting to confirm that the points will be earned as a regular transaction, if they do this is a nice way to create dollar cost averaged positions in stocks and earn credit cards rewards in the process. I will be slowly ramping up the process from here to test the limits of that.
Caution – this is NOT a pure arbitrage play
You should not look at this as a way to earn points monthly, it should be a way to earn points from a forced savings plan with dollar costed shares.  If the latter is appealing to you, and you like the idea of dripping $50 a month into Apple then I think this is a great option.  If you think that you can buy larger amounts and sell the stock again during the same month you are making a huge mistake, because you cannot tell when the stock will drop.
I cannot guarantee when it will happen, but for absolute certainty the price of any stock in this plan will drop on a certain day, you cannot hope to buy and sell to capture 2.2% Cash Back in travel if it means selling the stock at far below that in cash value.  Don't even entertain the idea of that, don't apply for the Arrival card and you won't lose your shirt in the process.