(Disclaimer, this article does not concern military personal finance at all, but since a large focus of Saverocity is manufacturing spend, I thought I'd share).
Over at my other website, The Military Frequent Flyer, we received an email from a longtime reader, Harry Campbell, author of the blog yourpfpro, who wrote to us concerning an interesting website for manufacturing spend. Here is his article concerning the subject. It concerns an online brokerage website called Loyal3, where the main draw is the ability to trade stocks for free, with a few caveats. His article covers the the pros and cons of the website nicely.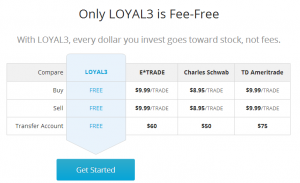 The positives involve free trades, buying fractional shares, and funding it with a credit card; the main con is that the trades are not real time, but happen sometime over a 1-2 day period, which means you can't really time the . However, the main excitement about this website involves the ability to fund it with a credit card!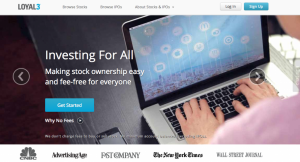 Loyal3 now gives you the ability to buy up to 53 stocks, mostly large-cap companies like Amazon, Walmart, and McDonald's. You can, "fund up to $2,500 per stock using a credit card and there appears to be no monthly limit(other than the 53 stocks x $2,500)", so that equals $132,500 of potential credit card spend. And there doesn't seem to be a time limit on holding the stocks, so you could potentially buy the stock, hold it a day or two, however long it takes the purchase to happen, then immediately sell it.
If you're wondering how they can make money while executing free trades, so was I. It seems there well venture-funded, they have some "agreements" with the companies in which they trade, and instead of real-time trading, and they use batch trading.
I gave up trading individual stocks a couple years ago, and now just utilize Betterment for all my stock needs, and also I have completed a massive amount of signup bonus spend this year already, and am not in the market for new credit cards for a while. So I don't think I will be taking advantage of this website for now. However I'd love to hear what Matt or PFDigest or Chasing the Points thinks about the prospects of generating potentially huge amounts of spend.