In case you haven't noticed, there have been a lot of good airfare sales lately. I live in Charlotte, so I pay particular attention to what's going on in my hometown. Prices tend to be a little higher here both because it's a smaller market than, say, NYC/MIA/LAX and also because American Airlines has a quasi-monopoly.
Since CLT doesn't usually get in on the action, it has therefore been to my surprise the last few days to see fares of $380 to Europe and $562 to Hong Kong. But I have a question: if airfares are going down…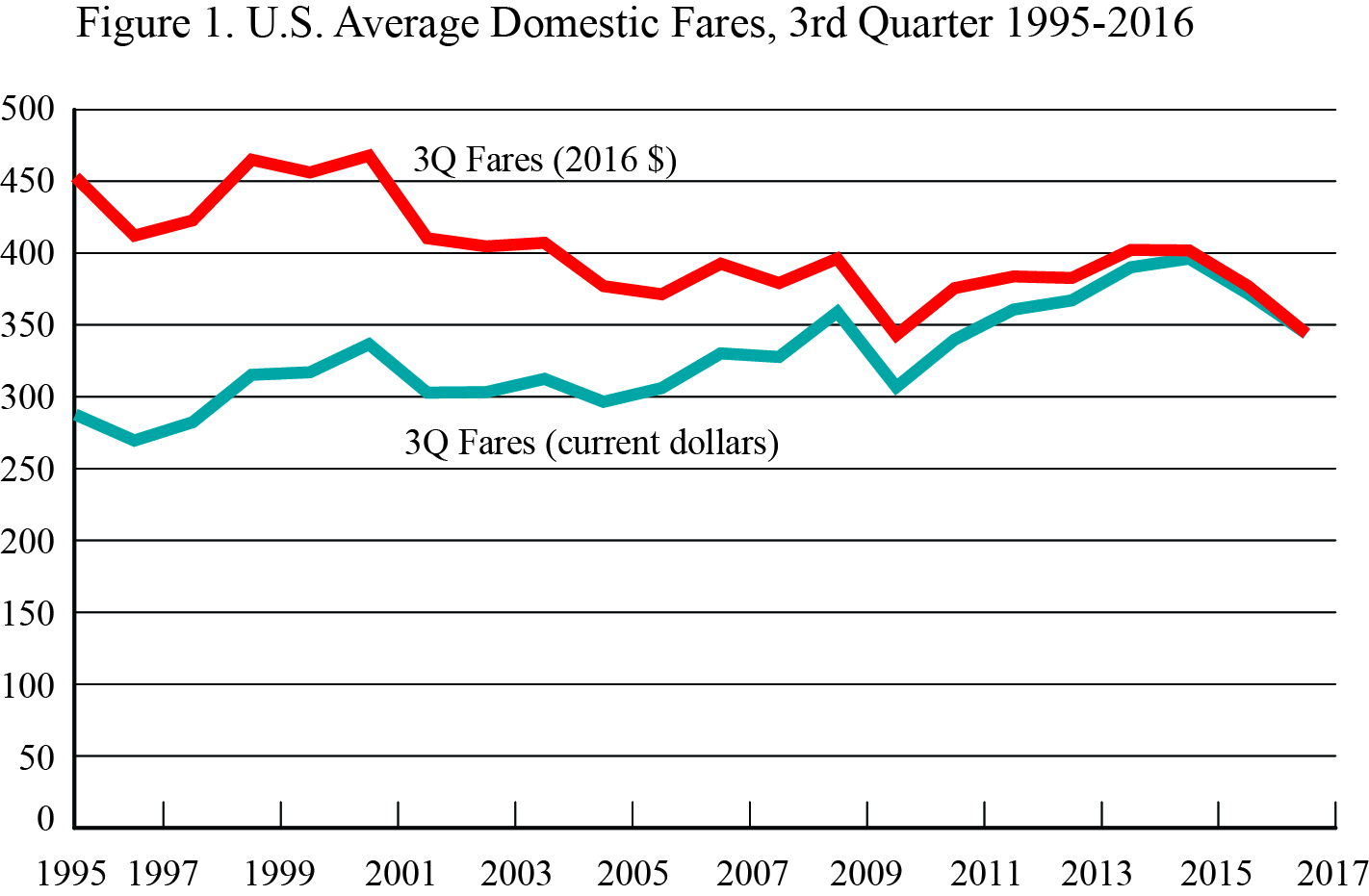 … then do we need to adjust downward our valuation of points and miles? Frequent flyer devaluations cause us to change our mental accounting, so should declining fares have the same effect?
The answer, as always, is that it depends. Let's consider that $380 ticket to Europe: if I want to fly coach there using American miles it's going to be 45,000 miles roundtrip off-peak or 60,000 at the sAAver level–and that's assuming you can find availability, which is not a given. The AAnytime fare is 95,000 miles, which is ridiculous. And keep in mind you'll still have to pay some taxes and fees on top of the mileage. Using this example, AA miles seem like they're not worth very much at all, much less than the oft-cited value of 1.5 cents each.
But as was pointed out when I broached the topic over at TBB, this will be most true for coach. Maybe you want to fly business or first, in which case you'll be making a different comparison. As for me, I shuttle large numbers of people between Charlotte and Managua, which is consistently $600 (or more at holidays), and while there have been some good deals on Europe and Asia, my favorite route has yet to go on sale. And unlike some poor souls I can still find low-level award availability (well, sometimes) on AA. For this route. For now.
So I'm still getting two cents per mile. Plus I don't have to wait around and hope for a great deal to fall into my lap. But that's just me; your situation is different. As always, think about what you're trying to do with your points and miles and why you're doing it. It's quite possible that you could benefit by spending some time and energy chasing cheap fares with cash and/or flexible points.