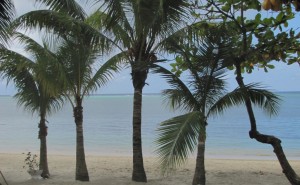 Last summer I made another attempt to surprise Bonnie with a trip – this one for our anniversary this past February. This trip to the little island of Roatan is one of our favorite trips so far, and Roatan went from a random dot on the map when we became part of this whole world of crazies who do all sorts of tricks and schemes to get miles to travel for ridiculously good deals, to one of the places we can't wait to go back to! This is one trip we took without our kids – it was our anniversary and I made arrangements to have the boys stay with friends for a 4-day weekend. Next time we're not leaving them at home, though. More on that a little later on.
Planning
I planned to use ANA's sweet spot to the Caribbean and let United do the rest. We had no flexibility on dates but anywhere warm with a beach and an itinerary under 4,000 miles was on the table. Roatan was the only destination with 2 seats in both directions that weekend so I booked it for 22,000 miles and $25 per person. The transfer from AMEX to ANA took 2 days which made me a little nervous as seats had come and gone in the weeks prior, but nothing changed during those 2 days and I was able to book online, no problem. But I had to spend a few dollars and those went missing from our finances. Don't try to sneak around when you're married to an accountant! Then it turned out that we had to renew her passport too, and I had to tell her about the trip. Bonnie was a little worried about safety after reading up on Honduras, but Roatan doesn't have the crime problems of some of the large Honduran cities on the mainland. We felt perfectly safe the entire time.
Getting to and staying in Roatan
was straightforward and simple on United 737s all the way. An hour to Houston and about two and a half hours on to Roatan. Travelers we met along the way looked at us like we had three heads when we told them we were only there for a long weekend. But I would think the same if we had to pay for our tickets. Just to be clear we do only have two heads between the two of us not three. But we do only have three legs. As often happens, we were taken to the front of the line at customs and straight through (on account of the whole 3 legs thing) but that just meant we got to wait a few extra minutes afterwards as there were 10 or 12 of us on flights arriving at about the same time. They had an old van that they loaded up with bags and a couple of passengers and a newer van that we piled into. Next time, I think we'll take a taxi so we get there 15 minutes earlier and don't have to check in along with 8 other couples and families.
We stayed at a very down to earth place on West Bay beach alternatively called Bananarama and Roatan Pearl – I'd guess the rooms are sort of similar to the 'garden' rooms at Polynesian resorts talked about in trip reports as opposed to the sought-after overwater bungalows. Except there are only garden rooms, the gardens are nice and make for a great private setting in the hammock on each porch, and no one is more than about a hundred feet from this beach. For simple people like us, it was the perfect place for a relaxing weekend. By asking them to match the price I found on booking.com, it cost $319 total for 3 nights including welcome drinks, transfers to and from the airport, breakfast and wi-fi. We stayed in the 'studio', the only room they have without a separate bedroom or two. The one hotel on Roatan that can be booked with points is a nice-looking Choice hotels property, but it's away from any beach. I would definitely not make that trade-off.
Bananarama doesn't have a pool, but with the beautiful warm calm Caribbean water steps away who needs one? We spent most of our time in and by the water.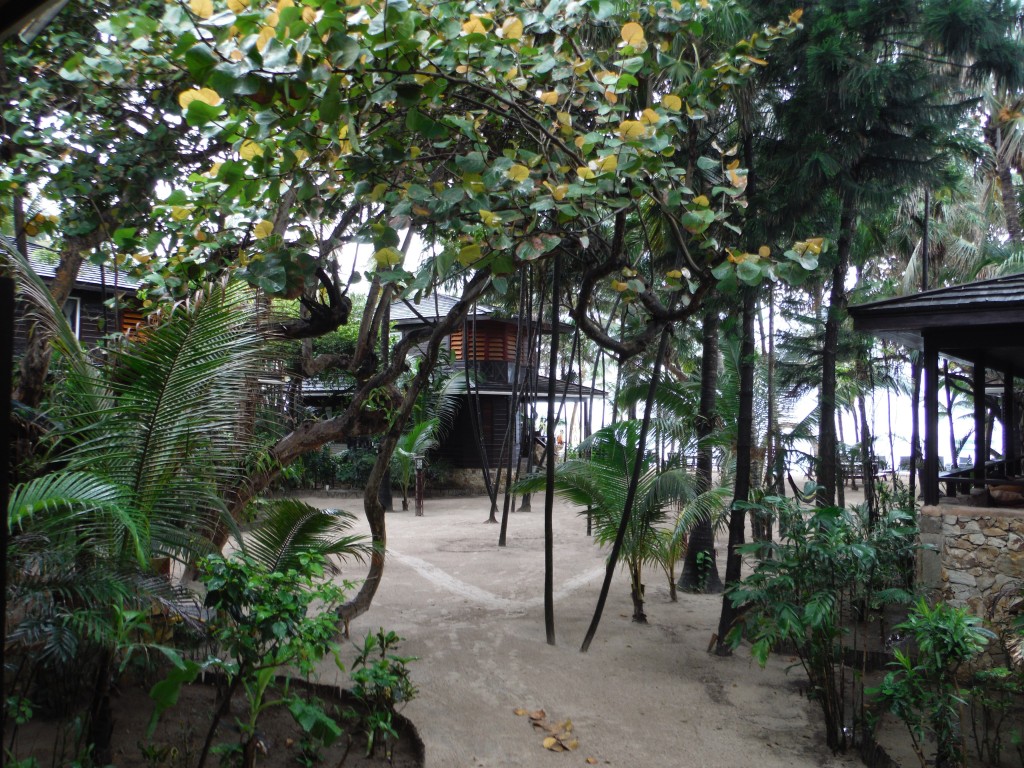 View from out in front of our room with the beach beyond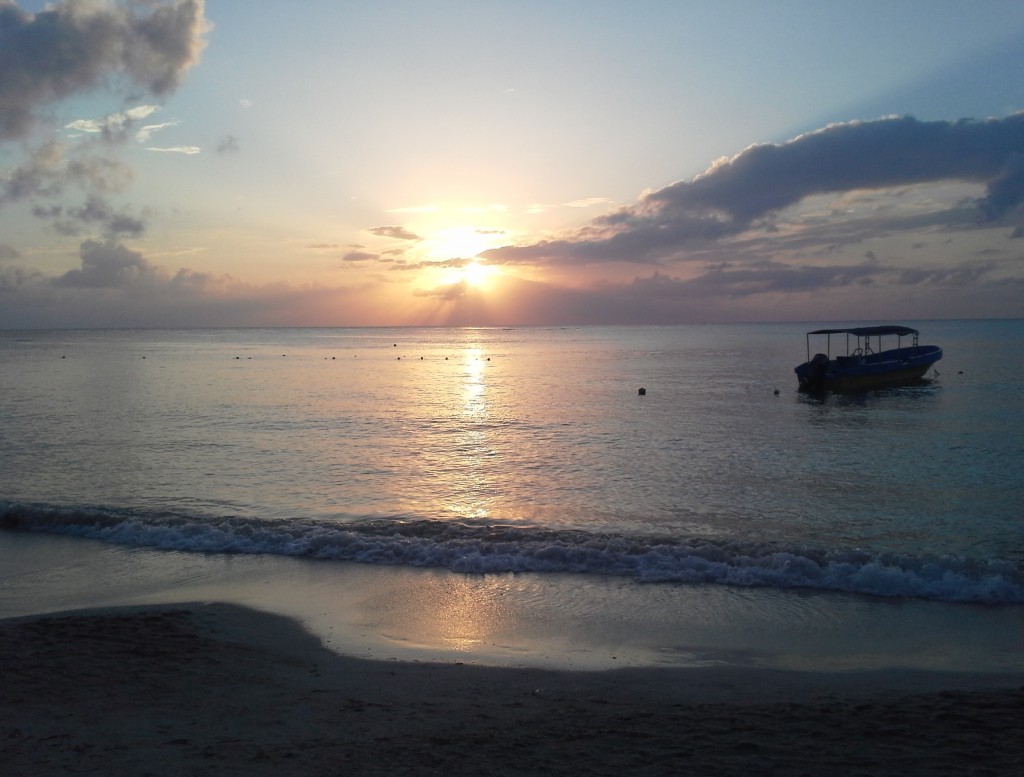 Valentine's Day sunset from West Bay Beach.

Looking back at Bananarama from our kayak. There were always some sort of scuba boats around.
The guy who took us out snorkeling found out just before we left that someone had stolen his anchor. He just shrugged it off – no big deal. And we took off. Without an anchor. No silly rules, you make do with what you have. He then found a boat with a kid who looked to be somewhere between 8 and 10 years old just hanging out. His dad was out snorkeling and the boy was just waiting on him. Our driver asked him if we could tie off to his boat and he happily assisted. After our driver threw him his rope this little kid replied with, "Hey bro, your rope is way too long. You got a shorter rope?" He probably didn't know an ipad from any other kind of pad, but he was totally at home out on the water. Eventually he gave up on using our rope, preferring one of his. He proceeded to expertly tie the rope onto his dad's boat and that was our anchor. Just awesome. That was one of many moments we wished our kids had been able to share with us. They missed out on seeing kids in another culture who live in a totally different world than they do.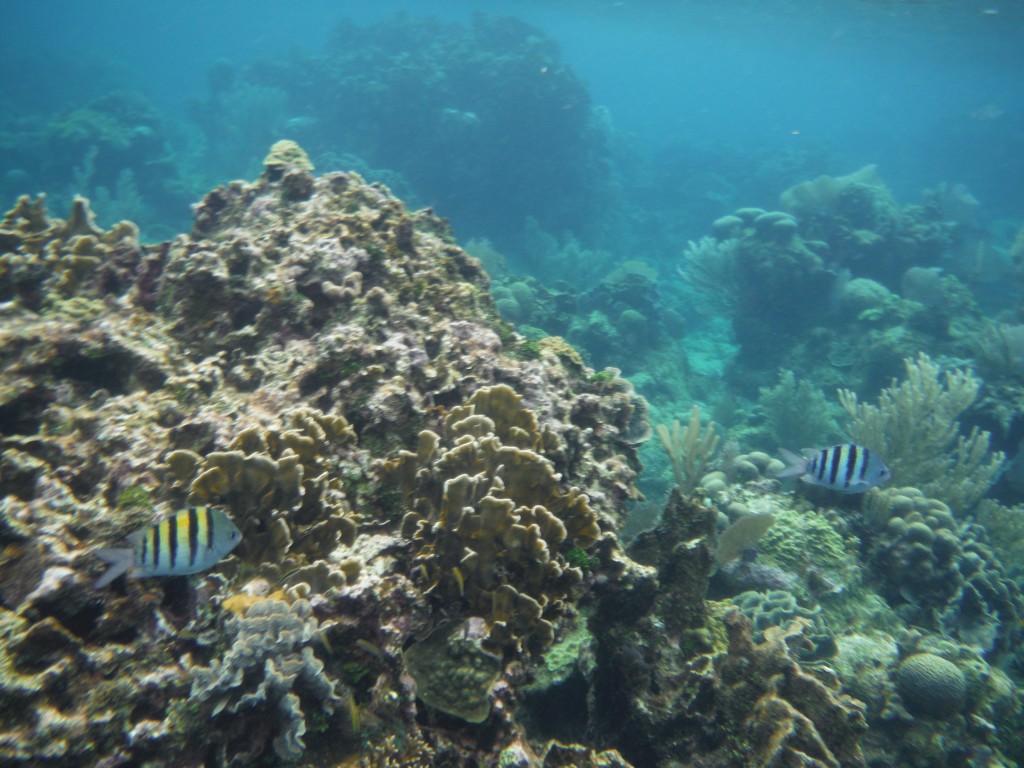 After snorkeling for a while, we went on around the island to Antoneys Cay for a dolphin show in the bay.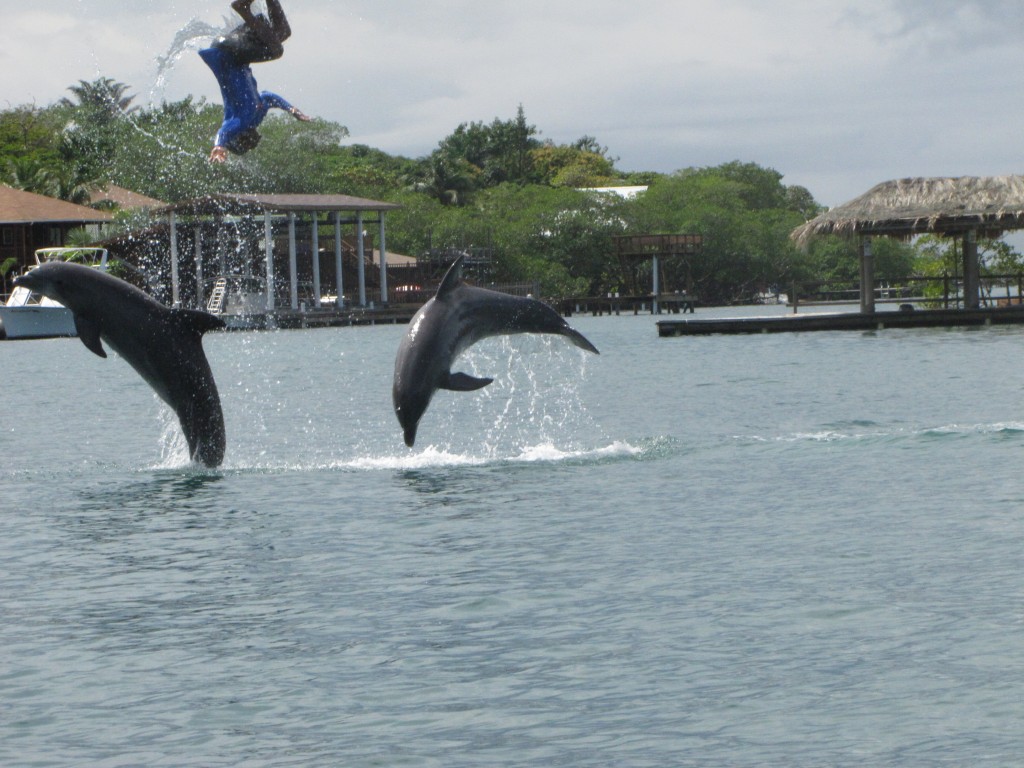 Maybe it wasn't quite Sea World, but what a great setting!
Morning moon set and too many signs.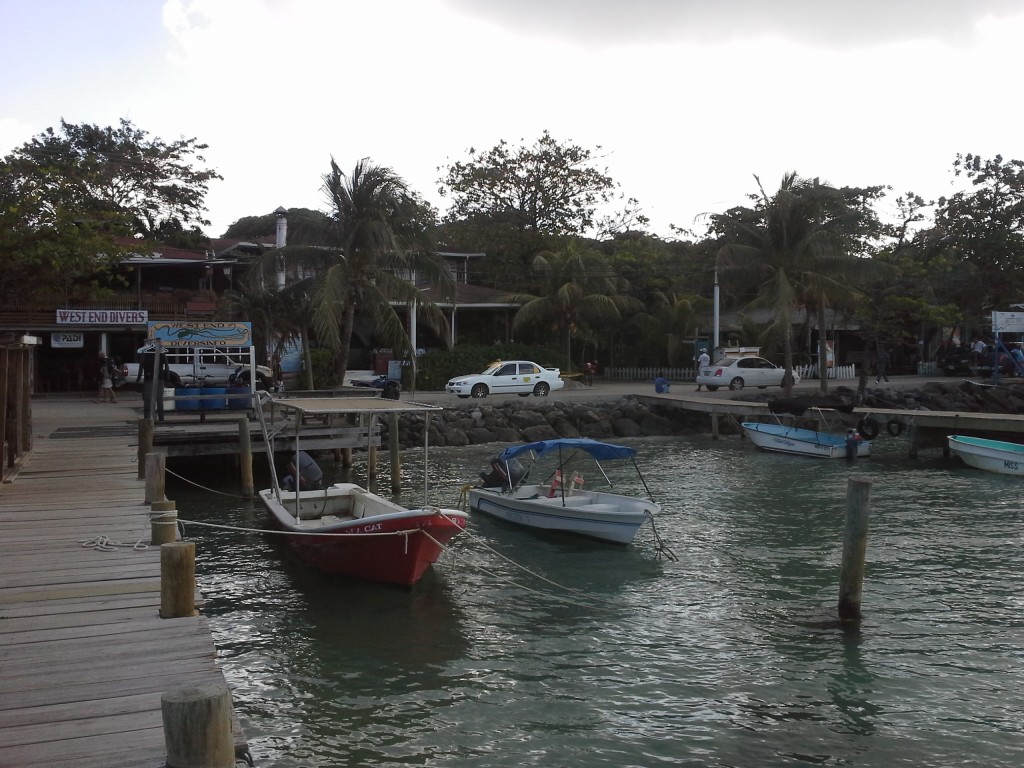 A water taxi ride from West Bay to West End, the nearest little town, is $3 in a simple little boat.
The town of West End would be a really cheap place to stay. While the beach there isn't much, there are plenty of SCUBA outfitters and good inexpensive food there, and the West Bay beach is just a $3 water taxi ride away. The boat might not be more than an upside-down bathtub, but you're in water protected by the reef and it's all part of the relaxed country charm!
One of the things that really stuck with us is how relaxed everyone seemed. These people didn't have a fraction of the stuff the average American seems to own but they were never the least bit stressed. Everyone was calm and peaceful – well except for a couple of tourists. One American on a water taxi didn't really like the fact that the driver was laid back and easy going and probably not the best boat driver out there and bumped into the docking bridge. It was funny but this tourist didn't seem to think so. Some people just can't let go and relax… We certainly did!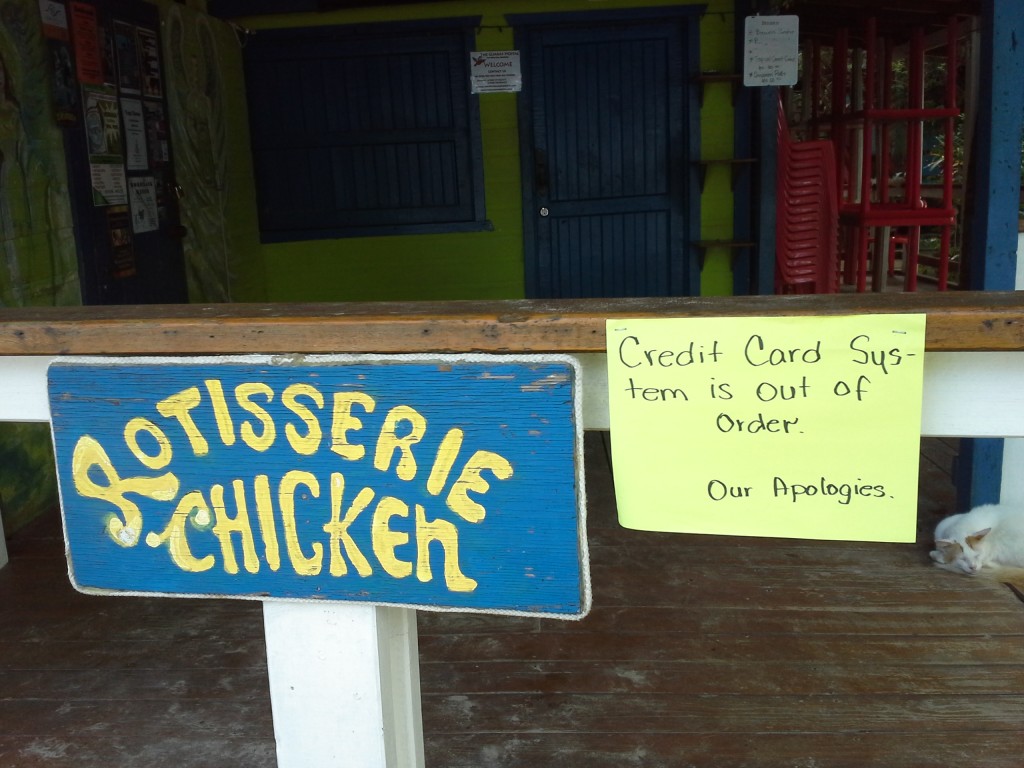 Fortunately it wasn't the first Friday of the month, or our trip would have been ruined.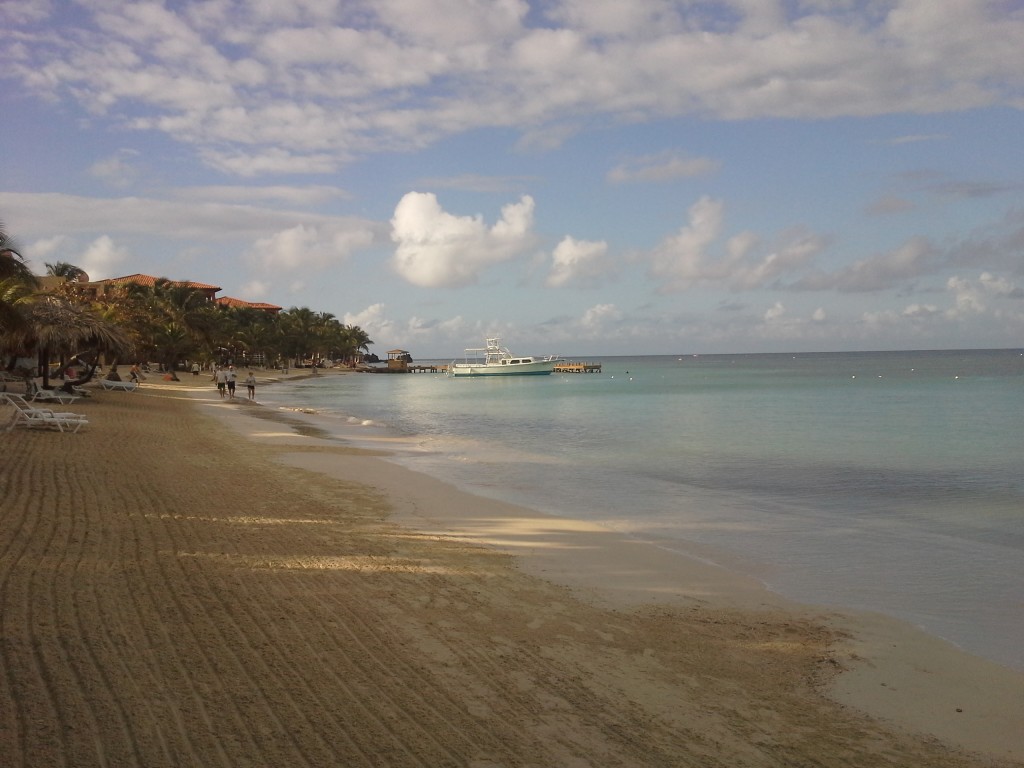 The view from our breakfast table!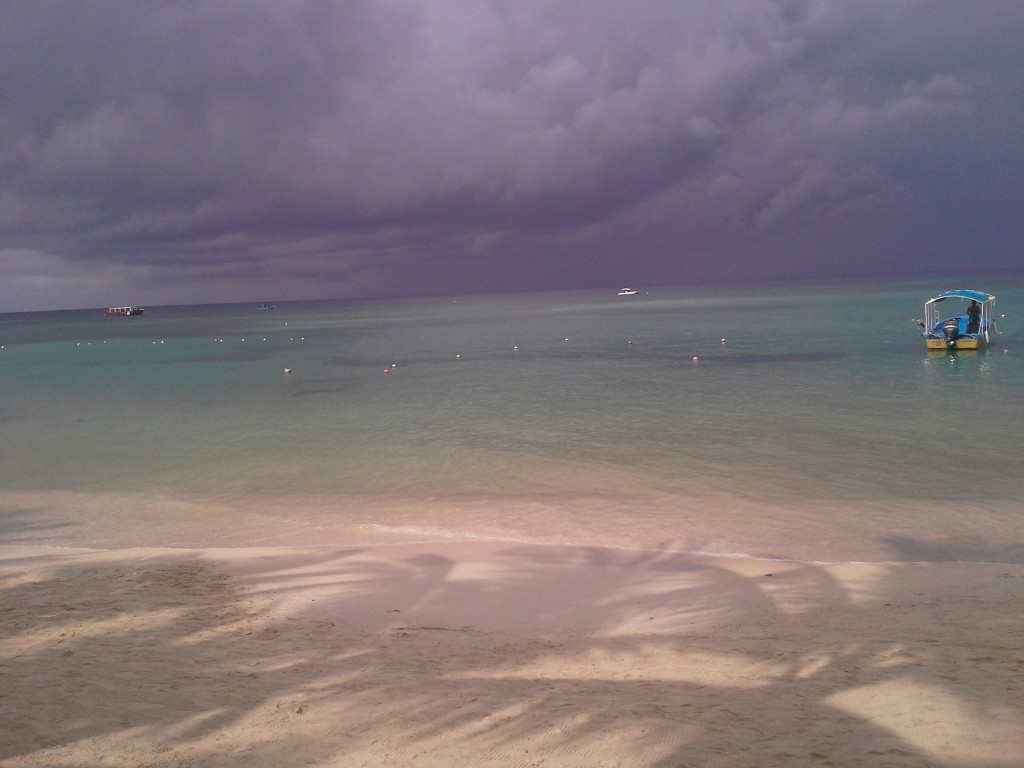 It rained a few times, but only once for more than a few minutes. I had an hours' worth of work to do anyways, and the colors with passing clouds and little storms were awesome! The water was always calm..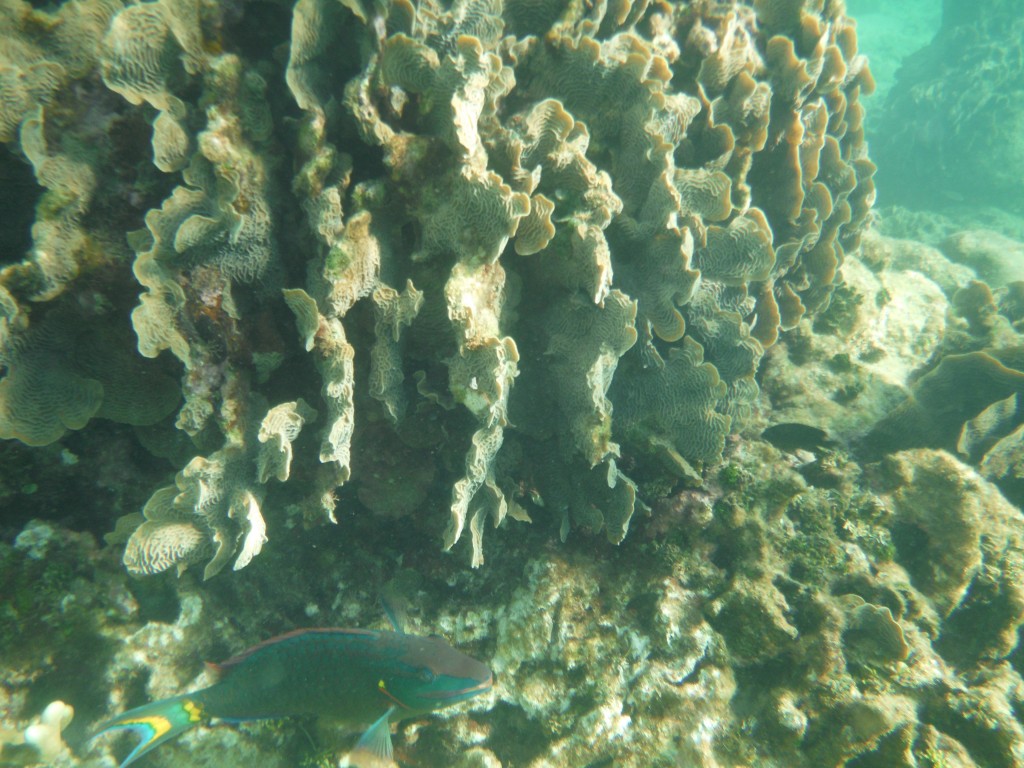 A short walk to the end of the beach for more snorkeling. We might need a better camera for underwater shots.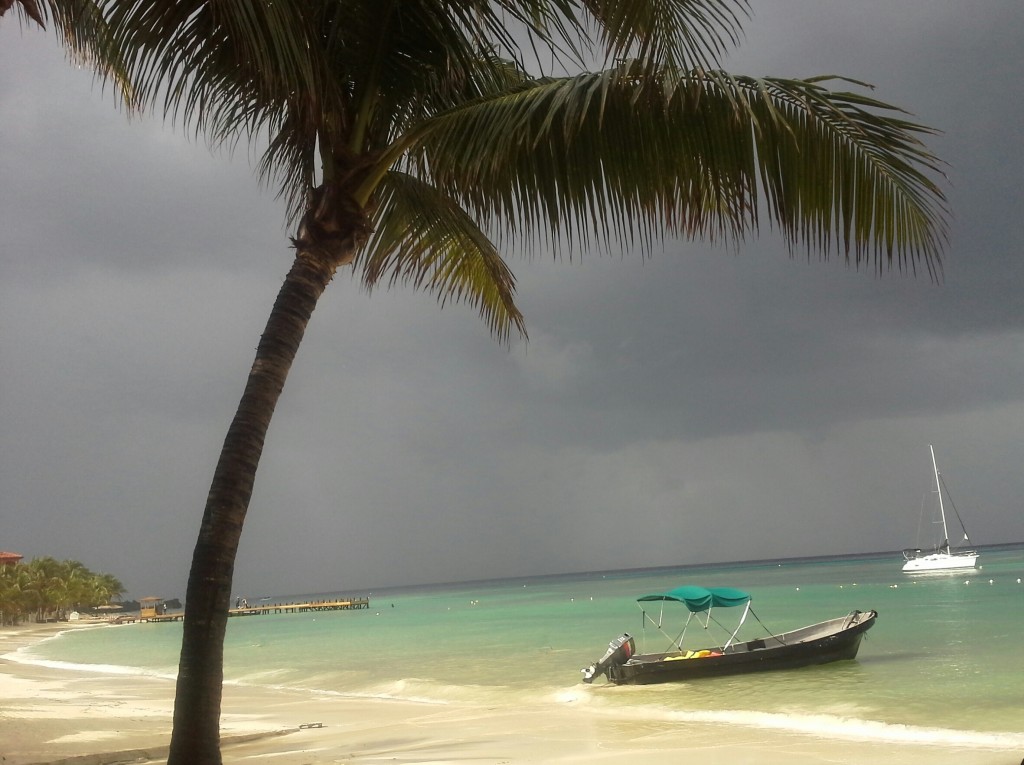 …and, until next time, one last look at West Bay beach!
We have booked our anniversary trip for next year, taking advantage of nonstop Southwest flights to Cancun. And while I don't expect it to be nearly as authentic or relaxed as Roatan, we are definitely taking the kids. The whole traveling without them thing turned out to be less fun all the way around than having them along! Oh, and I WILL manage to pull off a complete surprise trip for Bonnie one of these days.
– Kenny
Continue reading...
Last edited: