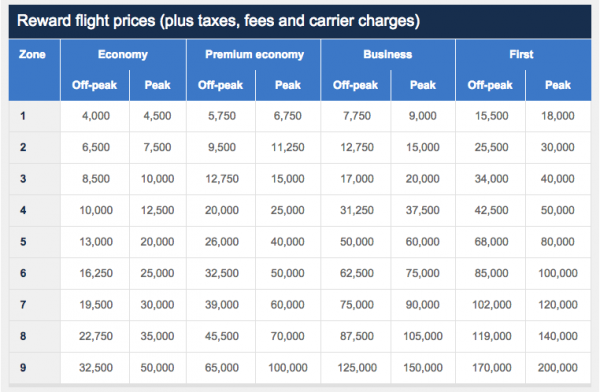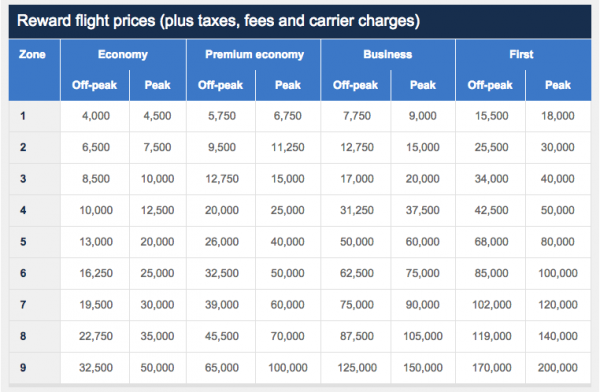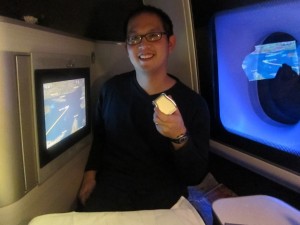 It's not like I was using Avios for BA First anyway
Every time there is a devaluation in the miles and points world, the general message out there is that the sky is falling. While British Airways' most recent
Executive Club changes
certainly may fall into that category for some people, these changes aren't
too
big deal a deal to me.
Summary of Avios Earning Changes
– You'll earn less less for low cost economy fares and more for high cost premium ones
– The minimum Avios you can earn on a flight are going down for the lower fare classes
– Minor devaluation to earning tier points (major if you fly JFK-LHR regularly for business), which I've never bothered to understand in depth anyway
Summary of Avios Redemption Changes
Old chart: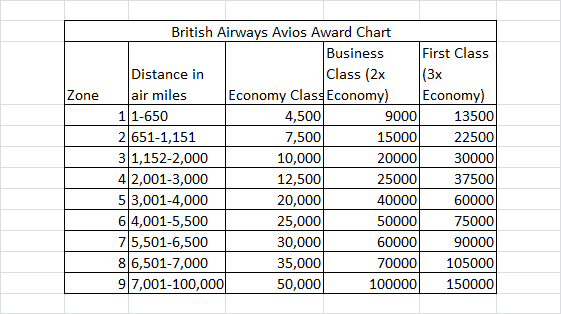 Old Avios Redemption Chart
New chart: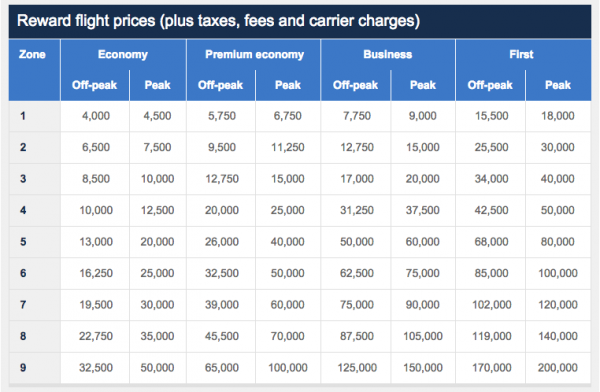 New Avios redemption chart
– Peak and off-peak rates have been introduced
– Economy peak rates are the same cost as the old economy rates
– First class rates have gone up across the board, both peak and off-peak. Example: my
CX F flight
that cost 105,000 Avios would now cost 140,000
– Short haul business class rates in Zones 1-3 are slightly cheaper off-peak and the same cost as the old chart for peak flights
– Starting in Zone 4, business class rates will be more costly than before regardless of peak or off-peak
– All partner awards will be priced as peak awards
– Some annoying changes to how you can change award tickets (you'll have to call in more)
– Elimination of free domestic add-on flights in the UK on short haul flights
– Executive Club guarantee of two business and four economy seats on every flight starting when the schedule opens (355 days)
My Thoughts on the Changes
Changes and devaluations suck, but are these really that big of a deal? I personally never redeem Avios for longhaul flights, though they were a nice option
in a pinch
. But the reality is they weren't a good currency for premium long haul redemptions, and this isn't changing that.
It's also not like I was redeeming a ton of Avios for British Airways flights – the fuel surcharges were a killer.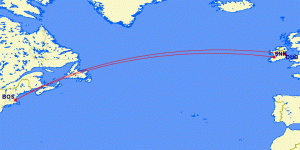 Say goodbye to this for 50K RT in J (gcmap.com)
The biggest "devaluation" to my personal burning structure is the increase in cost of the BOS-DUB Aer Lingus flight from 25,000 to 37,500 Avios – that hurts. It's still cheaper than any other business class flight to Europe but it still stings. If you want to book that, do it by April 28!
Still, even
that
is mitigated by the fact that British Airways just bought Aer Lingus and will probably start imposing fuel charges on that route after they are fully integrated anyway.
What hasn't changed is the value of Avios for short haul domestic flights on American (and US). That's what I have been and will continue to use my Avios for in the future.
Final Thoughts
I haven't hit upon every detail of the changes, but like I said, at first glance they don't seem too distressing to me. You might be in a different situation, if so, that sucks – devaluations always do. Still, take some time to process – the sky isn't necessarily falling, just decreasing in altitude a little bit. Guess we now know why Membership Rewards was running that transfer bonus…
Continue reading...