Administrator
Staff member
Post by Allison, originally found on
http://Saverocity.com/trips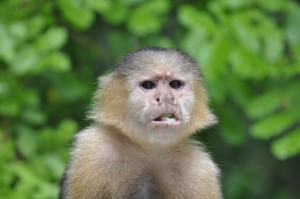 With miles to spend and free nights to burn, we opted for a long weekend of two quick trips- from Panama City, Panama to San Juan, Puerto Rico, with two days in each. The five hour flight transported us from the chilly New York autumn to 85 and sunny in Panama.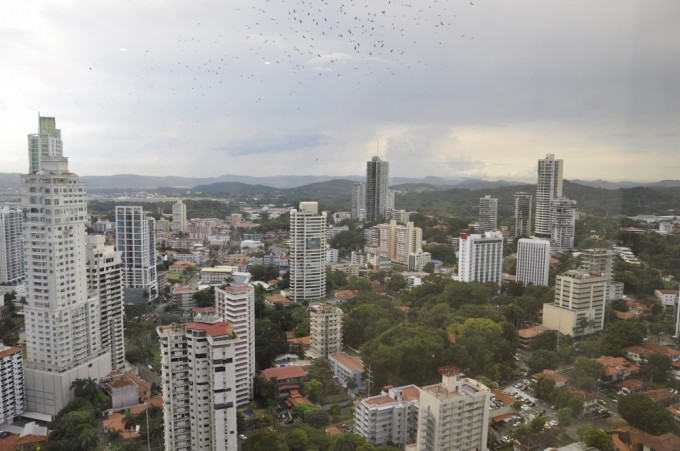 Panama City from our Penthouse at the Waldorf Astoria
We our humble abode here would be the
Waldorf Astoria
, chosen Panama from a list of places we had free hotel nights. Upon telling the woman at the front desk my name, she said "OH! We've been expecting you!" with a surprising amount of enthusiasm. She and her cohort whispered back and forth for a minute, then confided "
We have a surprise for you
!".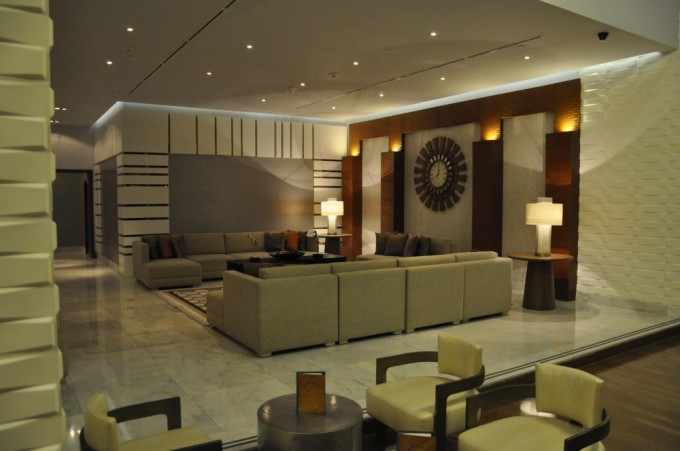 Waldorf Astoria Lobby
Pushing "PH" in the elevator, she welcomed us into a duplex suite the size of 3 of my apartments. Giggling as she showed us around, she seemed as excited by this unexpected upgrade as we were.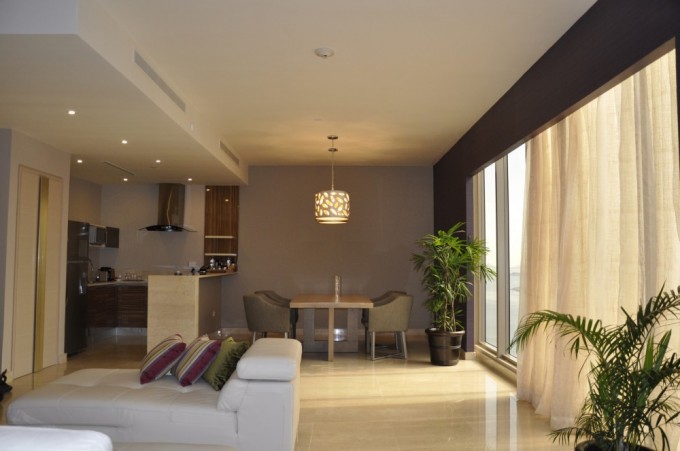 The top floor of our Suite
Once we showered and changed, the concierge called the hotel taxi to take us to Casco Viejo (the old town) for free. We had lunch at
Diablico's
on recommendation of our taxi driver, where the "authentic Panamanian food" was pricier than expected and felt a bit like TGI Fridays.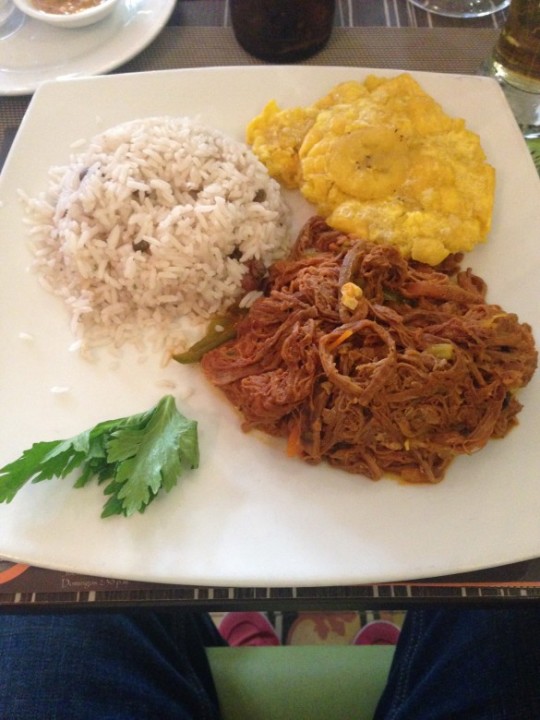 Ropa Vieja at Diablicos
Our suspicions were confirmed later when we saw another Diablicos branch elsewhere- we should have learned by now that when staying in fancy hotels, do not ask anyone related to said hotel for advice on food, transport, or otherwise. They assume you are rich and only eat in chains, which is very much not the case.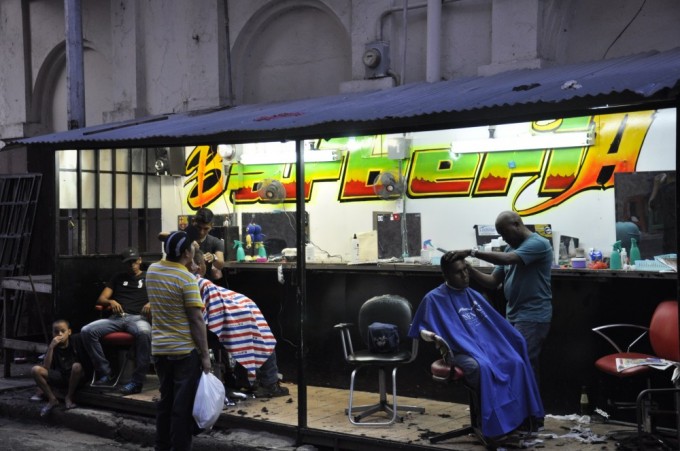 This area was more up our "alley"
The old town was surprisingly quiet due to mid-day siesta, but full of really interesting graffiti and architecture. Veering further away from Casco Viejo, we began to get a glimpse of the day-to-day life of a Panamanian. One of my favorite things to do in a new place is visit the grocery store, and here was no exception. Families piecing together the evening meal….. kids smuggling sweets into the basket…. we bought some candies to take home with us and swerved back to the old town to see if it had awakened.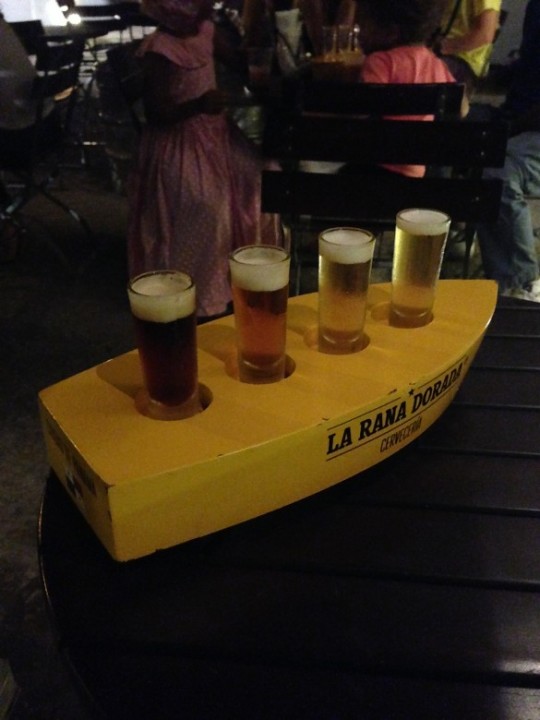 Beer Boat!
En route, we found a great little microbrewery called
La Rana Dorada
, offering sampling boats of their 4 signature beers. All were tasty, and I could see this becoming my local if I Iived here (especially with happy hour!).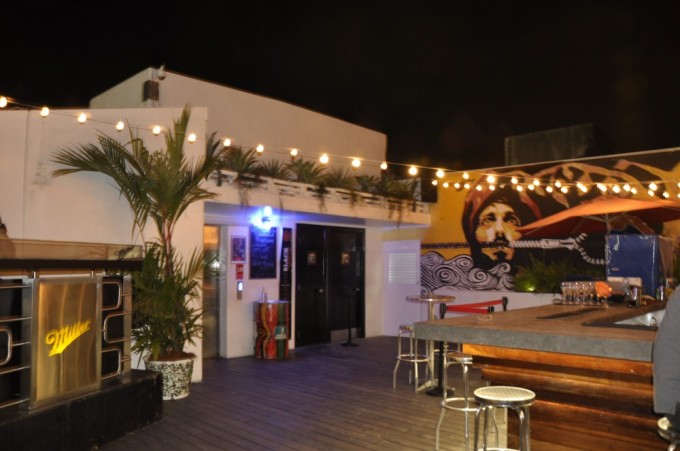 Rooftop drinks and snack at Tantalo
The party potential of the area began to unfold in front of us as evening advanced. Boarded up windows opened to reveal modern open-air bars buried behind. Rooftop lights twinkled awake, and clinking drinking sounds followed. Weaving along the waterfront, we chose
Tantalo
"New-York style" bar for a nightcap, with a rooftop kitchen offering tapas style nibbles and creative cocktails overlooking Casco Viejo for our final stop of the night. We could have stayed out on the town for much longer in our younger days, but as the city arose from their nap, we did the reverse and headed back to our suite.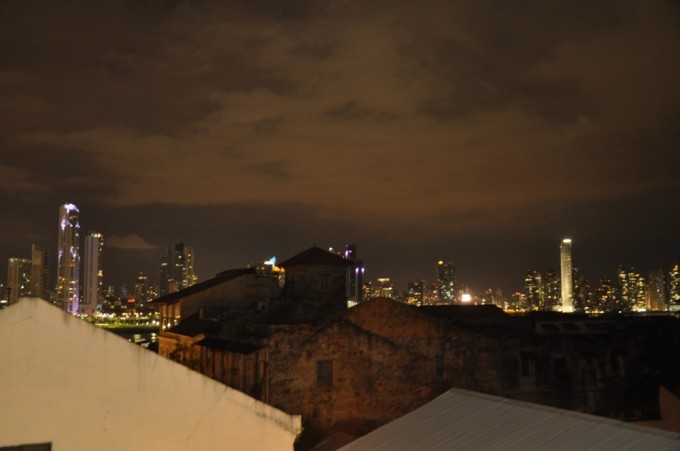 The view from Tantalo's rooftop
We hailed a crazy taxi driver on the street the next morning, managing to convey our desire to go to the Gamboa Rainforest using very minimal Spanish and hand gestures. Hugging the Panama Canal along the way, our car stopped on the wooden bridge at Lake Gatun as a freight boat crossed.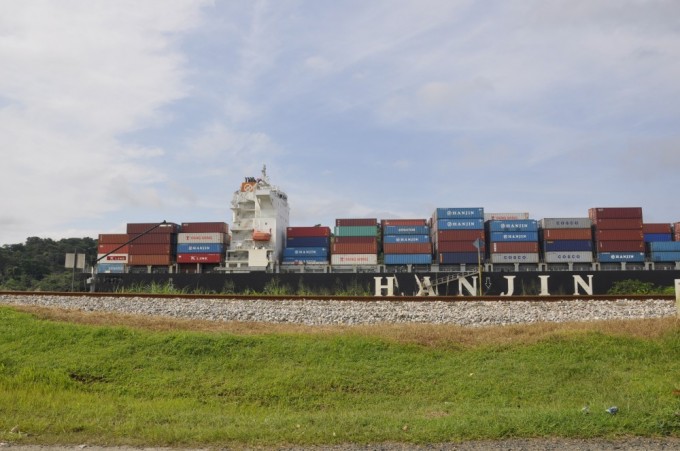 Cargo ship passing through the canal at Puente de Gamboa
We decided that the easiest way to book a Rainforest tour (if you are us and do not plan) was to go straight to the
Gamboa Rainforest Resort
and see what was available that morning. There are a few options daily, some of which you need to reserve ahead of time, and some of which you just keep your fingers crossed. We luckily booked space in the 10:15 Lake Gatun boat tour, an expected 1 hour ride to "Monkey Island" to see Capuchins, Tamarins, and Howler Monkeys. This tour actually lasted about 2 hours including transportation to the dock, so keep that in mind when booking.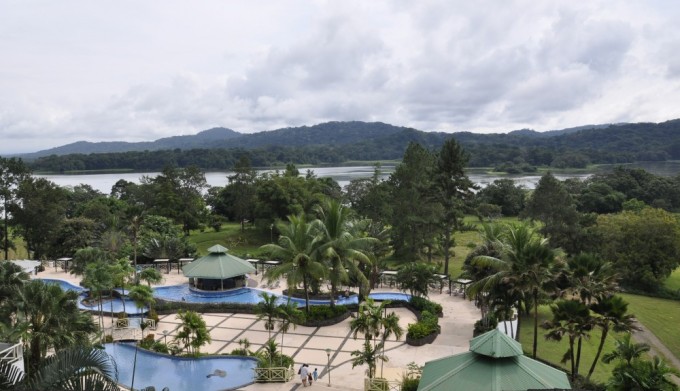 Gamboa Rainforest Resort
Our group of about 12 pushed off into the canal, and we were immediately reminded why most other countries do not like Americans. Why, sir, do you feel the need to scream like a banshee from the second the boat leaves until we returned to the dock? Why, sir, do you think the wild monkeys enjoy it when you make kissy noises at them? Why, sir, do you continue to cackle when the captain tells you that the Capuchins become aggressive if they hear loud noises?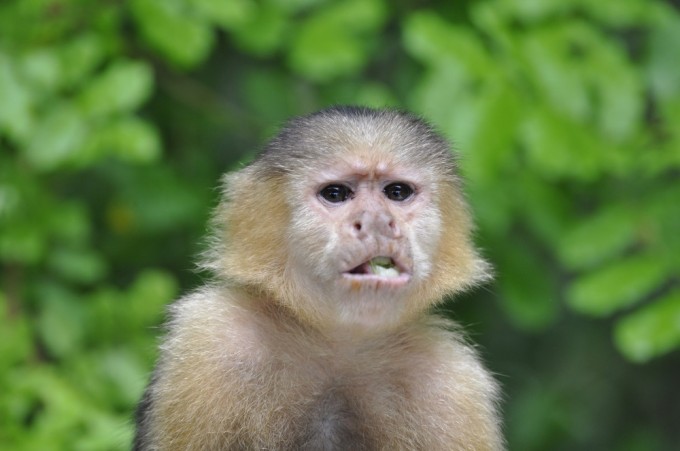 Even the Capuchin was offended by this man's behavior
We did see all of the monkeys as promised, along with a baby crocodile on the bank, a bird of prey called a "Snail-Kite", and a Capuchin actually jumped onto our boat to steal the captain's apple from his hand. It was a fabulous adventure, despite the peanut-brained gallery in the back of the boat.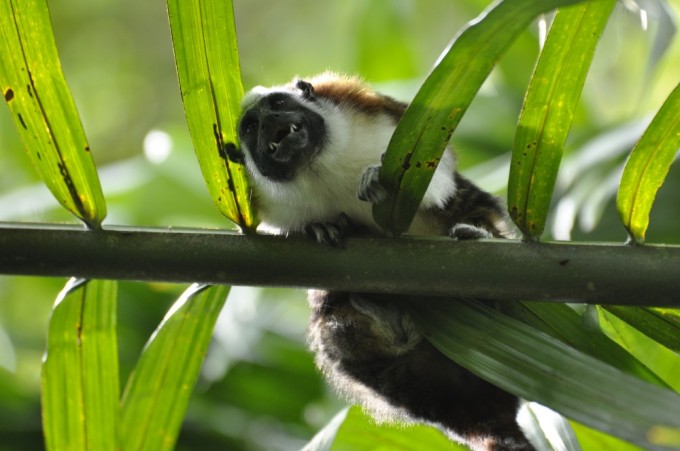 Was this Geoffrey's Tamarin grimacing at us or something else in the underbrush?
With additional time, we would have loved to also do the aerial tram tour to get a view of the Rainforest from the treetops, but we didn't want to risk the tour running over again, so we found our cabbie a bit early. He seemed upset that had to cut our visit short, so recommended that drive along the Amador Causeway to the islands for lunch.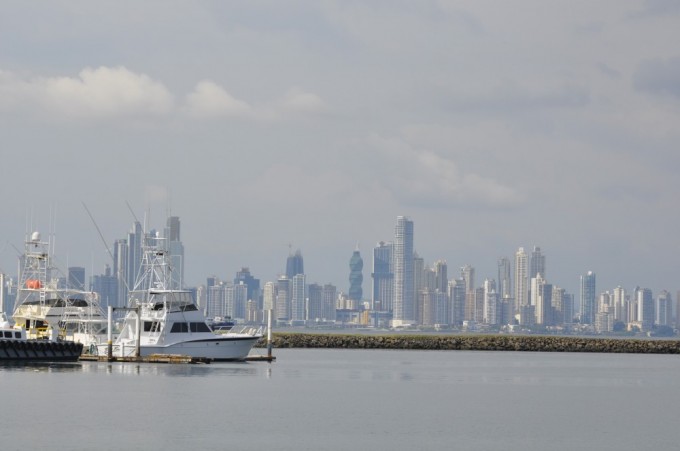 View of Panama City from Flamenco Island
We had some nice (expensive) seafood at
Bucanero's
on Flamenco Island, then had to return to our hotel to grab our bags and head to the airport. We have him $90 for the entire day, including round trip to and from the rainforest, a lunch excursion and lots of laughs from our driver.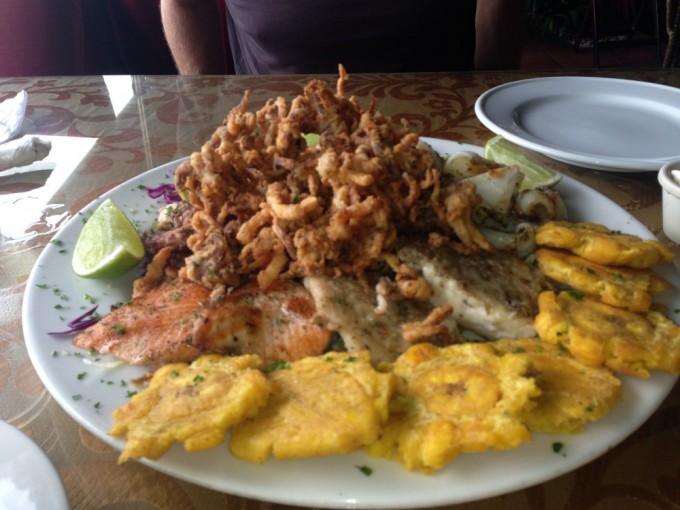 Seafood platter at Bucaneros
Next Page – San Juan, PR
The post
From Panama City, Panama to San Juan, Puerto Rico
appeared first on
Trip Reports
.
Continue reading...
Last edited: