I'm currently working out different ways to book some great value trips using sweetspots in distance based awards.  Some of the best of these include 63,000 airmiles Round Trip from New York to London using ANA distance based awards.  The frustrating complexity of finding such award bargains and then navigating through the hurdles is a mixed bag of exciting challenge and sheer annoyance.
ANA certainly offers some great deals, and like all of the Star Alliance airlines offers the ability to fly on their Partners for that mileage fare.  It is quite well known at the moment within the flying community that  United has decided to penalize it's customers for flying on Partner Airlines, introducing a two tier award system which includes a much higher rate for Partner travel.
ANA on the other hand uses a single tier pricing, you pay the same ANA miles regardless of carrier (this is fairly common practice) but what will change each time is the Award Fee surcharges.  These things are the Ying to the Award Miles Required's Yang as it is a combination of pricing in miles and in money that builds your ticket.
ANA is one of the hardest programs to crack because you need to have enough miles in the program to view the fees.  The Points Guy attempted to explore this matter and did a good job of shedding some general light on the subject – read more here but it still doesn't really give enough to know for certain if the trip you are pricing is within a sweetspot or not, though many options are covered.
Flying Partners for Less
The inverse of the recent United change is to find a way to fly on the same Plane (or Metal as it is called) for less by leveraging Partner awards, the most famous of these would be using British Airways Avios to fly on American Airlines Metal in the US.  The ANA award chart offers similar bargains, but some are better than others.. lets look at one example I could find for pricing ANA flying on United (taken from The Points Guy's study:
Route: Newark- Madrid
Class: Business
Miles: 68,000
Taxes and Fees: $55.00 USD
Now if we compare that with the cost of the exact same flight but paying with United MileagePlus miles:
Route: Newark- Madrid
Class: Business
Miles: 100,000 (saver award)
Taxes and Fees: $56.70 USD
So we can achieve our goal of flying from A-B but at a much lower rate of miles required, and in this case for a similar amount of Fees.
Change the Metal, keep the product and route
I for one am more interested in route, a direct flight is much more convenient than flying with stopovers, so if I cannot fly airline #1 due to availability or pricing I would happily take airline #2 if it gets me there quickly and in a similar class of service for less money.
The infuriating part is searching through each partner with ANA to find the cheapest one on the same route.  Going back to the New York and London example it is possible to fly on Partner Virgin Atlantic for this route, and you would be looking at 63,000 ANA miles for Upper Class (Business Class)- however that would sting you with around $1100 in fees.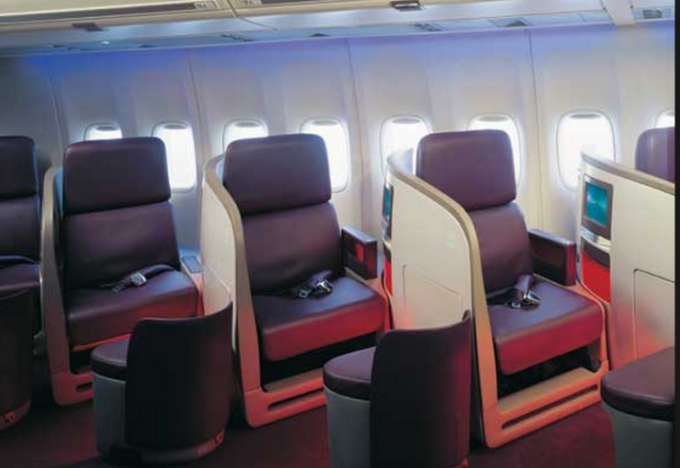 Using United here instead would keep your route, but drop your fees down to about $304
Conclusion
For many programs you are able to quickly and easily compare fees for Partner travel, but when the award booking tools the operator releases don't allow you access unless you have the required mileage to complete the transaction it is hard to see where the value lies.  For any travel on British Airways, United, American (I don't list Delta since I gave up on them long ago) you can easily compare, but digging further does allow some real bargains to be found.
The Japanese Mileage Programs of JAL and ANA offer some excellent value, especially within the cost of miles required for distance based travel, paying 63,000 RT in Business vs 100,000 on American Carriers from the East Coast to the UK is phenomenal, but be aware that there are many routes that your Miles can fly you on and each carrier will price out differently.  I recommend running a quick search on a paid consolidator site, such as Kayak.com to see what options are available for your travel date, and cross referencing that with your alliance.
Personally, I am leaning towards NYC-Dublin using another distance based program, British Airways Avios, but I will play some more with the ANA routes to see if there is a gem hiding in there.
Don't forget – if you are using a distance based award that flying in a non-direct manner will add miles to your total journey and may push you into the next tier of pricing.