Reason for choosing
A work event gave my wife and I a reason to stay a few nights at the Hyatt Regency Chesapeake Bay. While we didn't have the choice in the hotel it was very functional for the event.  There is a nice golf course to have your business meetings to if you  are not into conference rooms. Initially we thought we might bring our dog Indy, since Hyatt is among the more pet friendly hotels but we ultimately decided against it as we want to keep the trip stress free for him and us.
Where the hotel stood out
The hotel gives you a resort feel, less than 2 hours from Washington, DC. That's always a bonus, especially with great views of the Choptank river.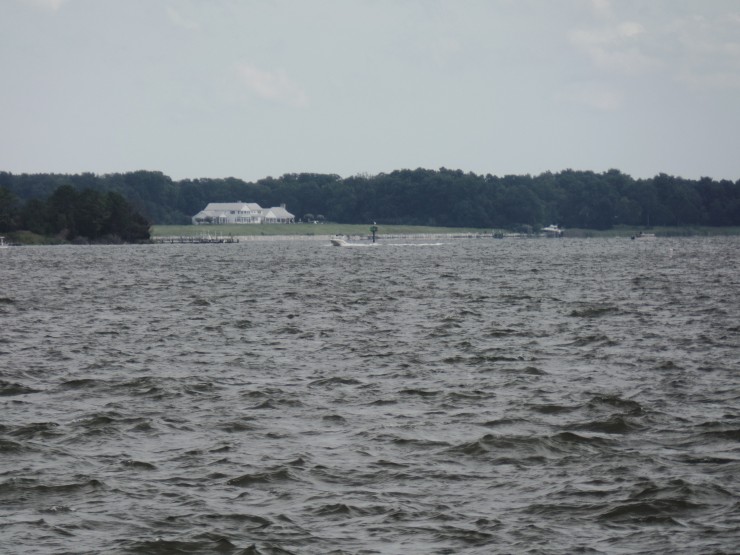 While, my wife and I don't have kids, it is clear that the Hyatt Regency Chesapeake Bay is very family friendly with multiple pools and activities to keep everyone happy and occupied.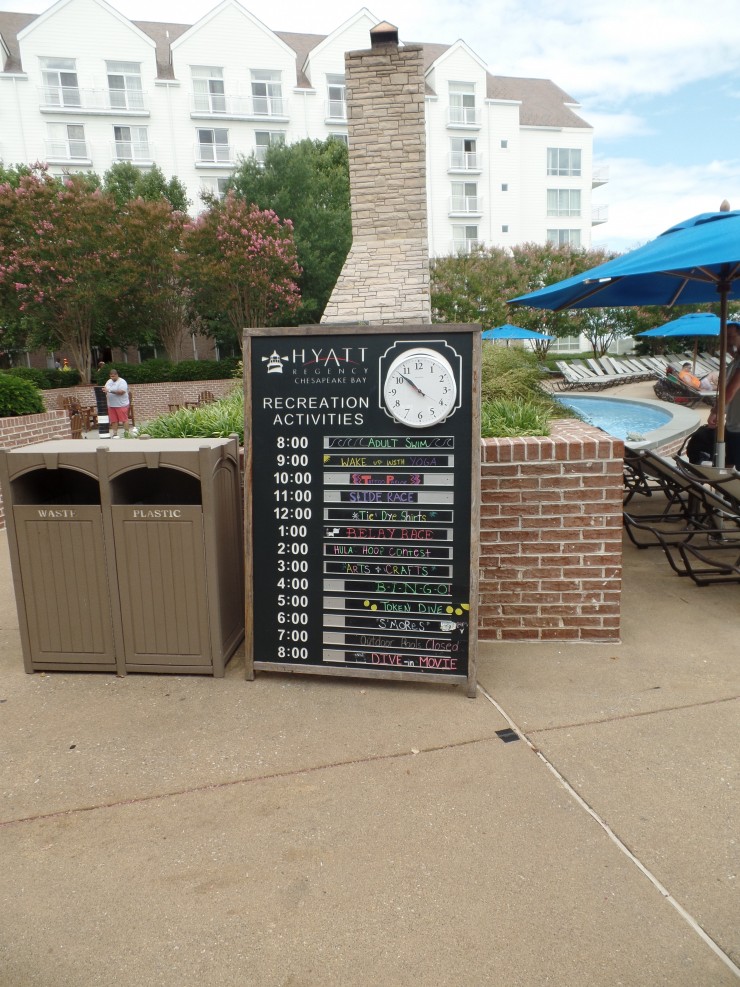 There are activities for adults too. I spent a bit more time in the bar than I usually do (sans attending Frequent Traveler events).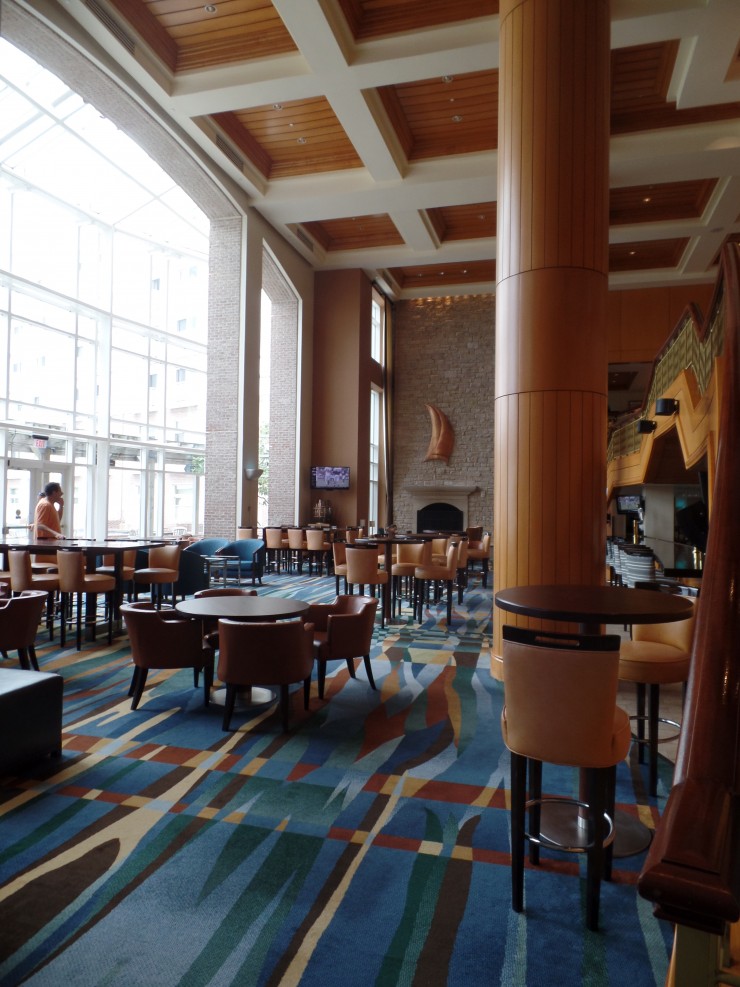 The hotel also has an 18 hole golf course on the property, which, I understand from some friends, that it was a good course, although a little challenging with some water holes.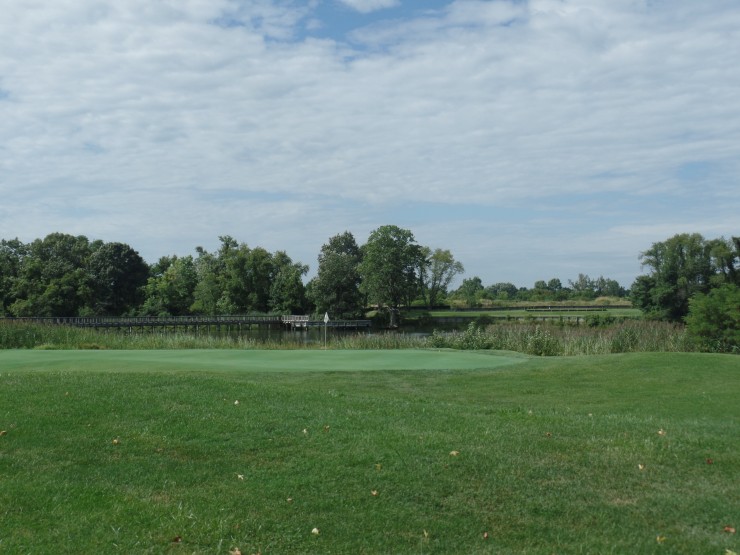 The hotel also has an indoor pool, which makes this resort great for any season. See the screen in the center of the photo? They do a movie each night.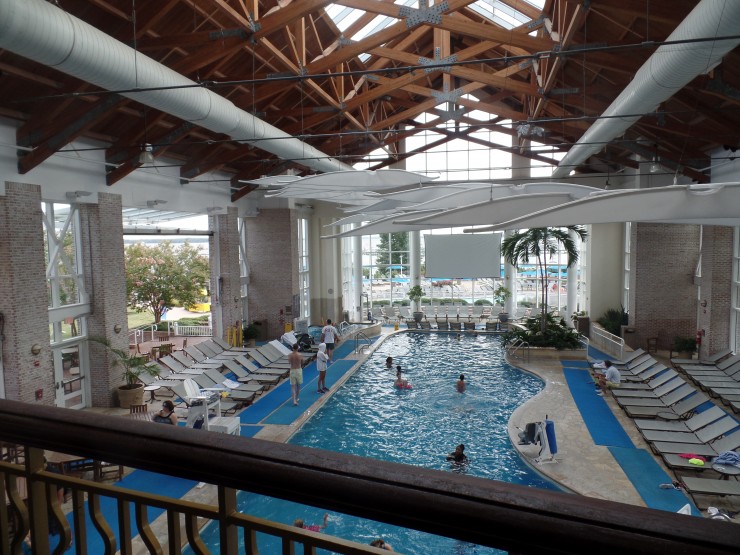 The restaurant seemed to be well attended, although I didn't get the chance to visit it myself.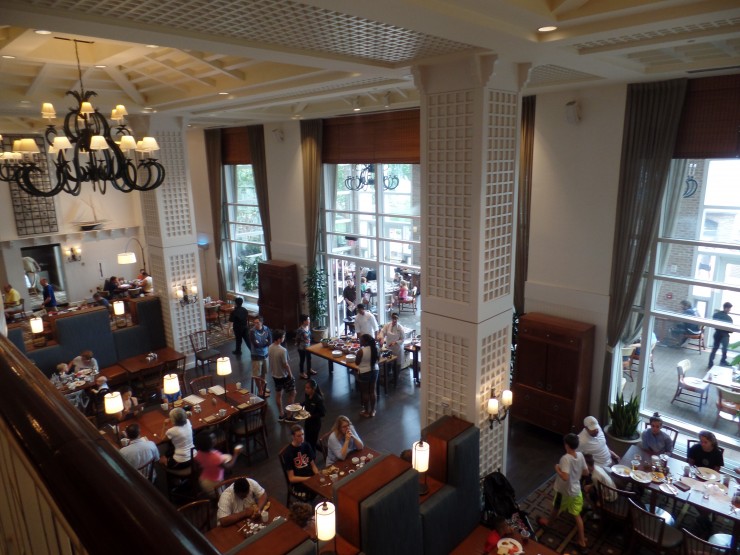 The property had areas for everyone, and mostly beautiful views of the water.
The hotel also has a 9 hole mini golf course.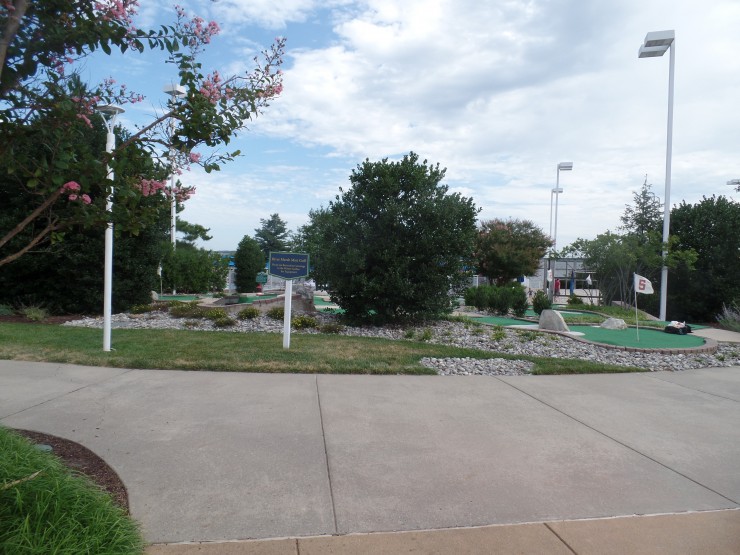 The hotel does do s'mores but weren't able to partake as we had events for work at the same time that they did them (I think they do them at 6pm daily).
About the Room
We got a standard room, but did get one with a nice view and close to the Regency Club.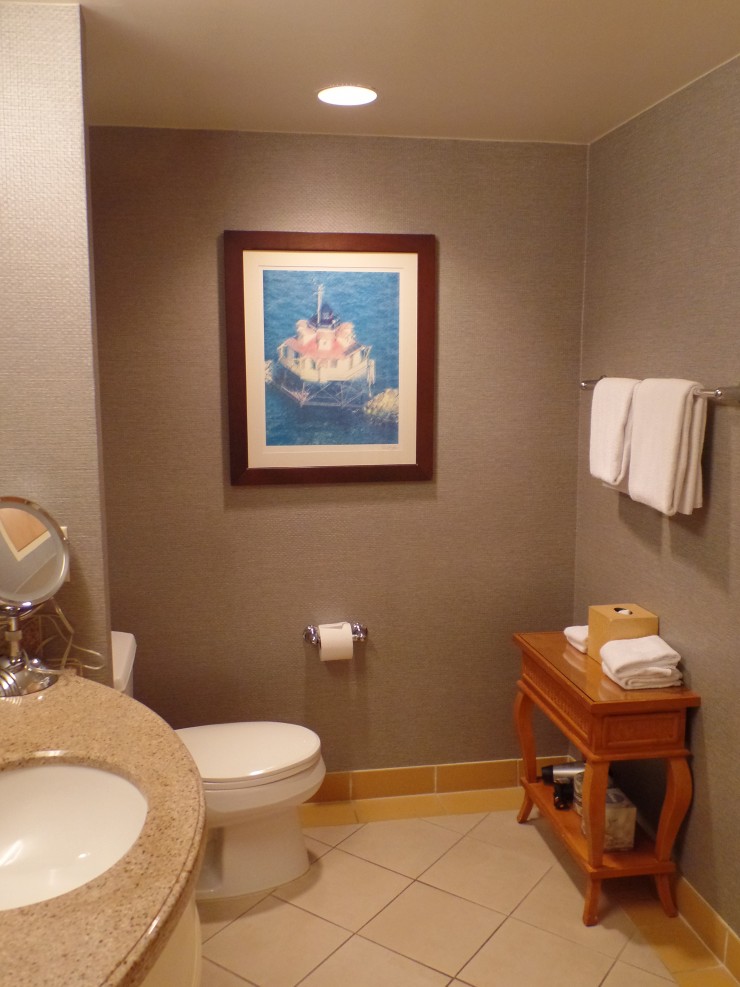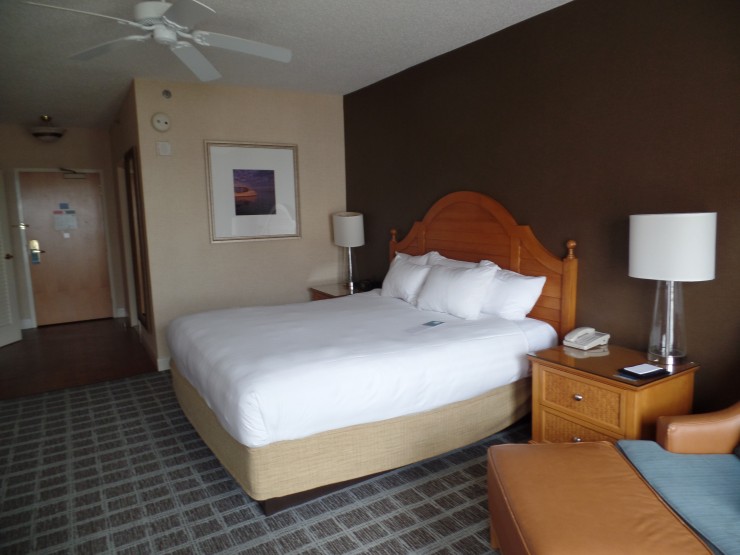 Where the hotel fell a little short
The Hyatt Regency Chesapeake Bay is starting to look a bit worn around the edges, which is a shame because it is really a nice property. I suspect that its just that phase in their renovation/repair cycle.
Perhaps even more noticeable for me though, was that they really have a thing for signs. My wife felt like she was back in school.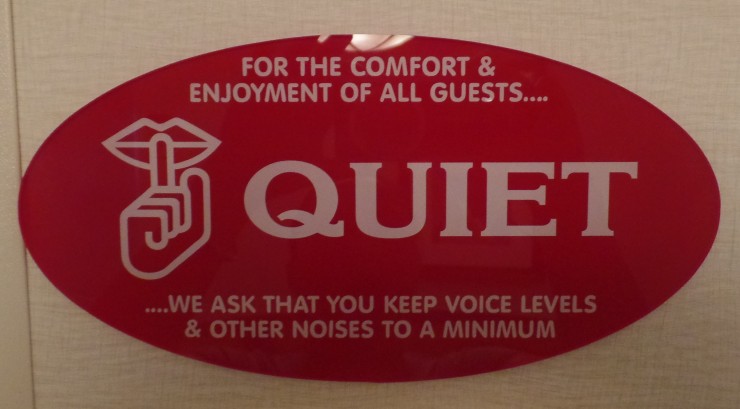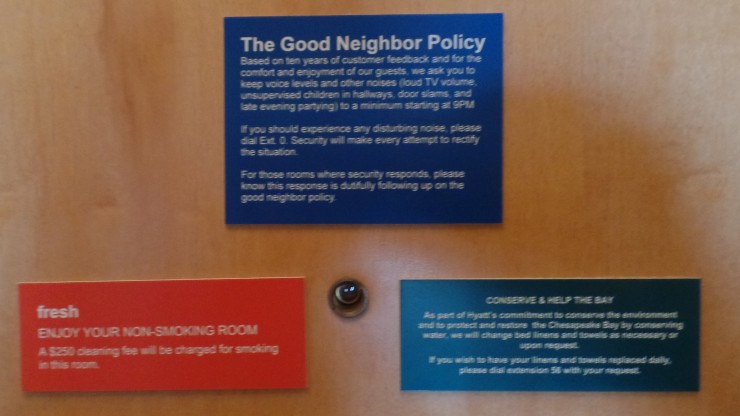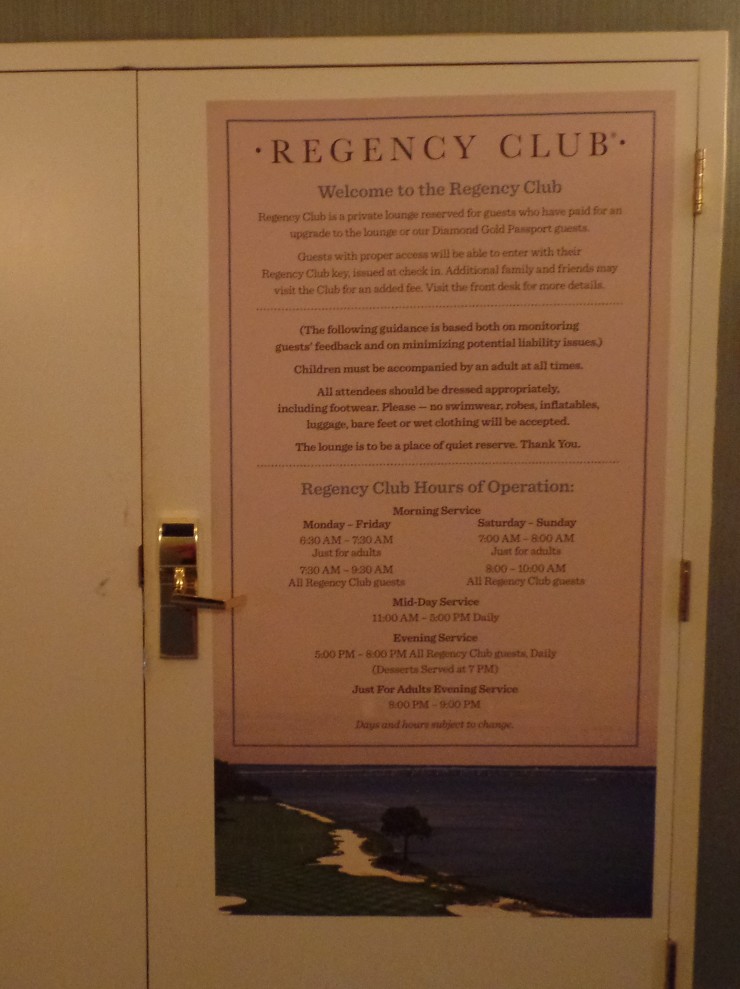 Wrapping Up:
The Hyatt Chesapeake is a nice family hotel that could be good for a short vacation. It worked out really well for a work offsite, too. There are some areas that could use  improvements but over all the hotel was okay.  If you want a beach this really isn't the place for you–as its another 2 hour drive to Ocean City–but if you like to play golf, or lay by the pool and not worry this property could be very enjoyable.