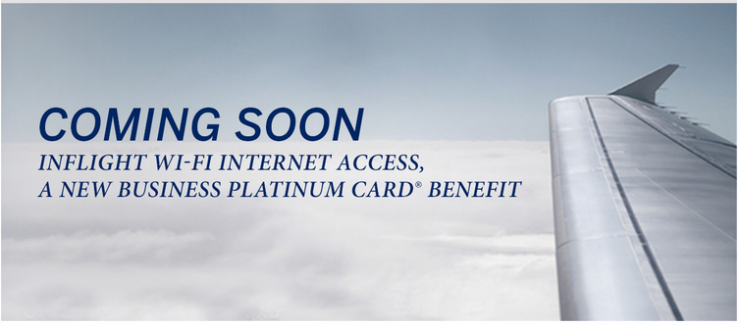 I just received an e-mail stating that American Express (AMEX) Platinum card members will soon get:
10 complimentary Gogo inflight internet passes each calendar year.
I put it in quotes because its not initially clear to me whether a Gogo inflight internet pass is a day pass or a single flight pass. Obviously, a day pass is much more valuable than a single flight (Update: Doctor of Credit notes that based on the final print, it can in fact be a gogo inflight wifi daypass. Doctor of Credit got clarification from Amex – its per segment). But, one thing is clear. American Express is continuing to add benefits to keep the card relevant. This is especially important when the card garners a $450 annual fee.
All that said – its not clear when AMEX will phase this in, but, keep an eye out for it!
Of course, as BigHabitat points out, for $319 you can get 18 Gogo inflight internet passes for 36 flights, oh, and a Samsung Galaxy Tab Pro 10.1 Tablet.