RIP AMAZON PAYMENTS: Amazon payments has been good for an easy thousand dollars worth of spending per month since 2010, but no more–as of October 13, you will no longer be able to send money to your friends with AP.
This has been one of the most newbie-friendly ways of meeting minimum spends for years now, so we're sad to see it go.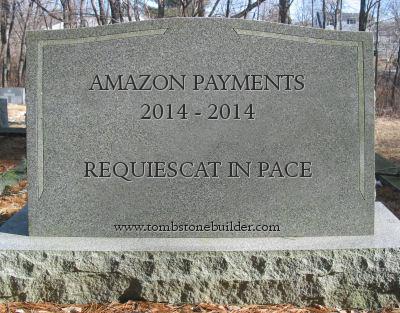 RIP PLINK: You know what else is dead? Plink, that's what. I never cared for it too much myself, mostly because I'm always changing credit cards and it was kind of a hassle to keep updating in Plink. But others did, and I'm sure some folks made out okay from this. There have been a few other now-defunct third-party programs–Envaulted and Great Bridge Group come to mind–which operated along similar lines. The basic idea (much like the Underpants Gnomes) is:
Enroll people in your rewards program with promise of extra credit card rewards
?
Profit!
Hopefully somebody will figure out that crucial step 2 someday…
THREE YEAR, 0% BT: This is only in the UK, but still:
A credit card price war is continuing to hot up, with Barclaycard this week launching the UK's longest-ever balance transfer offer: a 0% interest rate lasting almost three years.
Money is awfully cheap these days. There's been the occasional report of negative interest rates in Europe, and now Japan as well.
WHEREIN YOUR HUMBLE BLOGGER ATTEMPTS TO EARN 2.625% ON ALL PURCHASES: I enrolled in Bank of America's new Preferred Rewards program and I was able to convert my sock-drawered Cash Returns card to a Travel Rewards card. Will I actually get the 2.625% (1.5% base + a 75% bonus) to which I'm theoretically entitled? Stay tuned!