DISCOUNTED GIFT CARDS AT RITE AID: There are some good gift card deals at Rite-Aid through the end of the week. How about 24% off gift cards from JC Penney and Bed, Bath, & Beyond?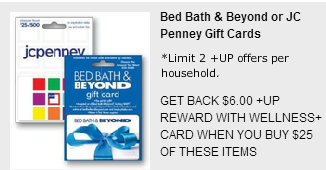 There's also a nice bonus for buying Paypal prepaid cards: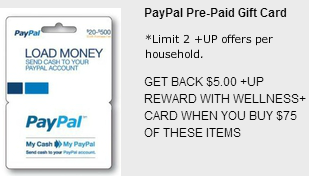 I'm not into the Green Dot scene, but perhaps some of you may be interested in this one: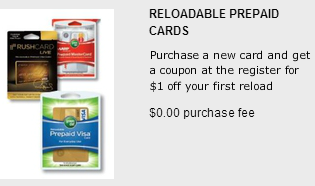 I see the RushCard is on there as well. I had a brief write-up of this one in my popular feature "Which celebrity has the lousiest prepaid debit card?" Here's what I wrote:
CONS: Opening fees as high as $15 if you're dumb enough to pick the "BabyPhat" card design. Plans with monthly fees as high as $10.

PROS: Some card designs feature bling, which will increase your social standing.

IDEAL FOR: Dennis Kucinich, members of Run-DMC, people who think that Russell Simmons's net worth of $340 million is not high enough.
So… you can maybe skip that one.
AMEX GOLD 75,000 TARGETED: My new Wells Fargo credit card arrived today–but look what the marketing fairy delivered to my inbox!
75,000 points, no fee for the first year? Sure, if you insist! The timing is great, as that's about how many British Airways miles I still need for a family get-together I'm trying to pull off next summer.
My mother-in-law just received this exact same offer today, although hers came via the U.S. Postal Service instead of email. Remember, kids: never opt out of bank marketing!
THREE FREE SHUTTERFLY BOOKS, FREE HHONORS POINTS: Some free Shutterfly photo book offers have hit my inbox lately:
The obvious question is, can you get all three books? The fine print says "Offer valid for one-time redemption per billing address." Does that mean one free book, period, or one free book per hotel partner offer? Your guess is as good as mine as I haven't had time to put my photo book(s) together yet.