I have read so many reviews of the Amex Centurion Lounge–which is free if you have an Amex Platinum Card–that I had to try it for myself! I flew to Dallas with no plans other than to hang out in the lounge for a while, and I was NOT disappointed.
Upon entering the lounge, you immediately start floating in the air and ascending toward a bright light as a heavenly choir sings all around you. It looks like this:
Once you arrive in the Inner Sanctum, you're immediately greeted by American Express CEO Ken Chenault, or "Kenny" as he's known to those of us who have an American Express Platinum Card.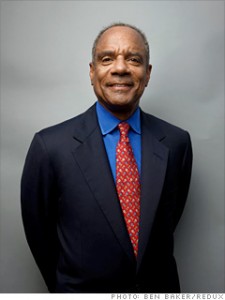 Kenny greets you like an old friend and immediately hands you your favorite drink, which for me is a quadruple rum and diet coke. How did they know that's my favorite? Amex magic, that's how–at least that what Kenny tells me. The Centurion Lounge maintains a staff of full-time occult specialists–seers, illusionists, necromancers, and the like–skilled in all the dark arts.
I immediately went to the buffet, which is a half-mile long and looks like this the whole way through:
They also have a large pile of doughnuts: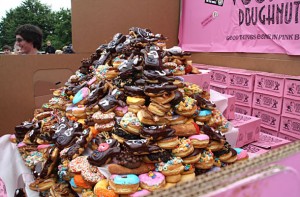 I jumped in the doughnut pile and rolled around for a while, and after I was done they brought out an entirely new pile! The employees there are amazing–the place is staffed entirely with people who don't have an Amex Platinum Card but would like to someday, so they work extra hard!
The daybeds are super-duper comfy, plus they levitate and shoot laser beams. You can fly them around the lounge and shoot targets Amex has placed around the lounge, it's a lot of fun!
Also, they have free wifi.
All visitors are entitled to revenge against one (1) enemy of your choice for each visit to the Centurion Lounge, so be prepared! I have to say, it was nice to finally get closure with a certain ex-boss.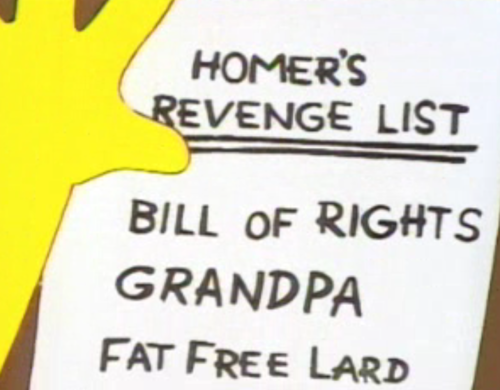 When you leave the lounge, Amex grants you +3 dexterity and hands you a large burlap sack filled with cash. The bag has a big dollar sign on it, like in cartoons, which is a nice touch.
Overall, I have to say the lounge is a life-changing experience. Since my visit I started a successful biotech company and was elected to the Senate. And just think: none of this would have been possible without the American Express Platinum Card!
Follow @pfdigest on Twitter!